Back
The 10 Most Scenic Airports for Private Jet Charter Vacations
Oct 17, 2023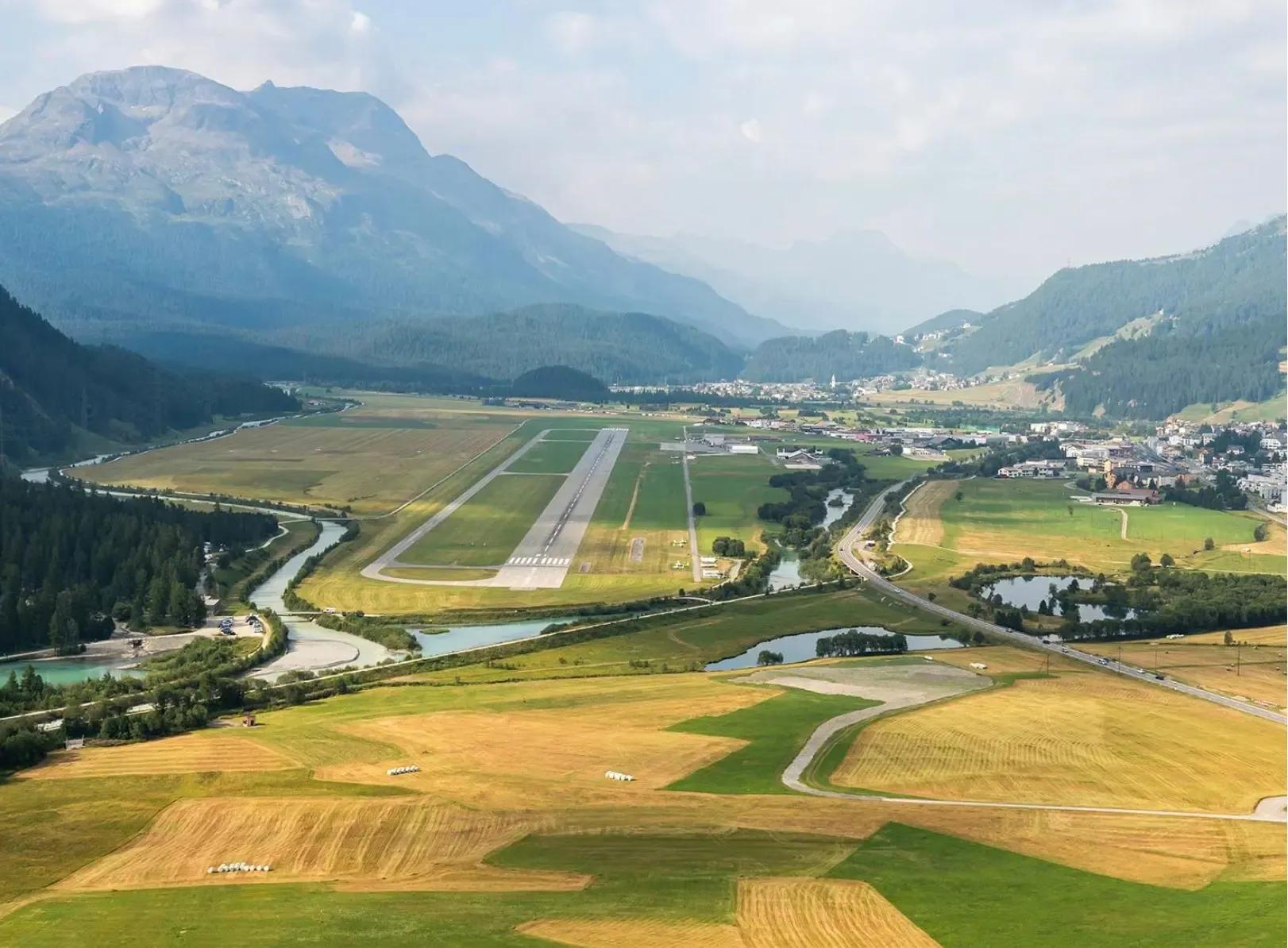 While the world is full of remarkable airports, there are a select few that stand out as the most scenic and breathtaking destinations for that enhance the private jet experience. Explore the 10 most stunning airports around the globe that cater to private jet charters, offering a gateway to unforgettable private jet vacations.
Nice Côte d'Azur Airport (LFMN) - France
Nice Côte d'Azur Airport, located on the French Riviera, provides private jet travelers with stunning views of the Mediterranean coastline. This airport is a perfect starting point for exploring all that the French Riviera has to offer. 
Courchevel Altiport (LFLJ) - France
Nestled in the French Alps, Courchevel Altiport is a fantastic destination for private jet flyers who are winter sports enthusiasts. Surrounded by snow-capped peaks, it provides easy access to world-class ski resorts. 
Queenstown Airport (NZQN) - New Zealand
Nestled in the heart of New Zealand's South Island, Queenstown Airport offers private charter flyers breathtaking views of the Southern Alps and Lake Wakatipu. The beauty of the surrounding landscape is truly unparalleled and is perfect for those who want a private getaway.
Samedan Airport (LSZS) - Switzerland
While flying into Samedan Airport, located in Switzerland's Engadin Valley, on a chartered private jet, enjoy unparalleled views of the Swiss Alps. This airport provides easy access to some of the world's best ski resorts. 
Malé International Airport (VRMM) - Maldives
For a taste of tropical paradise, charter a private jet to Malé International Airport in the Maldives and take in mesmerizing views of crystal-clear waters, coral reefs, and bungalows hung above the water. 
Santorini Thira National Airport (LGSR) - Greece
Perched on the cliffs of Santorini, this airport provides private jet travelers with sweeping views of the Aegean Sea and the iconic, white-washed buildings across the island's shores.
Aspen-Pitkin County Airport (KASE) - United States
Within the Rocky Mountains, Aspen-Pitkin County Airport is a favorite among private jet charter enthusiasts seeking winter sports and breathtaking mountain landscapes during their private jet vacations.
Gibraltar Airport (LXGB) - Gibraltar
Gibraltar Airport is considered one of the most exciting places to charter a private jet to, with spectacular views to behold on the approach. One of the island's main roads crosses the runway, meaning traffic must be stopped on either side for every commercial or private jet to land.
In cases of troublesome weather, private jet flights can often be diverted to Malaga.
Innsbruck Airport (LOWI) - Austria
Surrounded by the Austrian Alps, Innsbruck Airport is a stunning backdrop for those looking to explore the country's ski resorts, historic towns, and alpine landscapes on their private jet getaway. 
Donegal Airport (EIDL) - Ireland
Sitting along Ireland's northwest coast, Donegal Airport's approach was voted the most beautiful in the world in PrivateFly's 2018 scenic airport poll providing a uniquely beautiful private jet experience. You can start your private jet charter vacation soon after landing, as it's just a 15-minute drive to some of Ireland's most scenic countryside.
Private jet travel has opened a world of opportunity for those who seek exclusive, tailor-made vacations. These scenic airports, spread across the globe, offer private jet charter enthusiasts the chance to explore some of the most breathtaking landscapes and destinations on Earth.