Back
John Wayne Airport Reveals Plans for Private Jet Expansion
Sep 17, 2021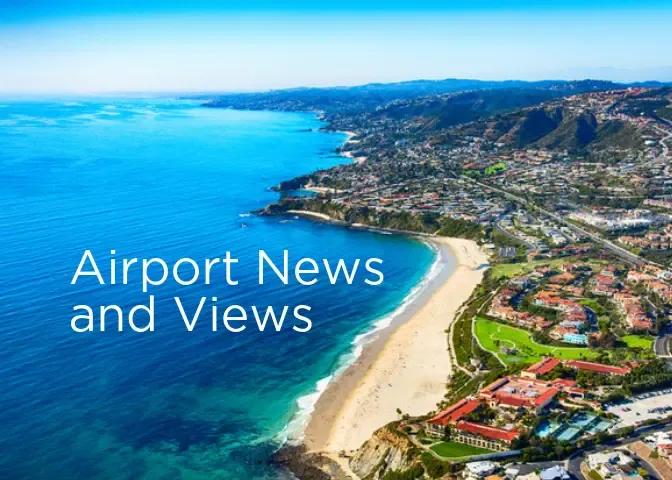 According to reports in the local press, Orange County leaders are finalizing plans to upgrade John Wayne Airport's facilities for general aviation – hobby planes, corporate jets, and the like – but with limits on the number of turbojets to be based there.
County supervisors heard from several dozen speakers who feared increased noise and air pollution from more private aircraft. Supervisors then decided to come back in a few weeks to consider a revised plan for improvements.
Under the revised proposal -- details of which still need to be hammered out – the airport would seek bids to improve services and add to hangar space, with particular attention to smaller "light general aviation," such as Cessnas and Pipers. But the number of leases for full-service companies wouldn't increase, no general aviation terminal would be built, and the number of turbojets to be based at the airport would stay at the current level of 65 jets. Turbojets include charter planes and other luxury private aircraft that in some cases book and sell seats. 
Of the revised plan, Newport Beach Mayor Diane Dixon said, "We want this. We're comfortable with this…"
Current Flight Restrictions Do Not Apply to Most Private Jets
Residents in the communities surrounding John Wayne Airport were concerned about the original expansion proposal, which would have significantly increased the volume of heavy private jets in and out of the airport. Commercial airlines at John Wayne Airport are restricted by a 1985 legal settlement that sets an overnight flight curfew and caps the number of annual passengers. Still, most general and business aviation isn't subject to the agreement and need only obey noise limits.
The airport can't legally restrict private planes from landing there, but residents hope that not inviting more jets to park at John Wayne will help keep down the number that visit.
XO Can Get You to More Airports Around the World
While large commercial airports such as John Wayne are doing their best to keep up with the increasing demand for private aviation, most private jet charter operators recognize the value and advantages of flying into smaller regional airports. In fact, that is one of the main advantages of booking a private flight over commercial -- you can access over 5,000 regional airports nationwide.
Flying into a regional airport can often get you a lot closer to your ultimate destination than flying into a major commercial airport, which can often shave hours off of your total trip time.
If you would like more information about this post, or any of our programs, please feel free to contact our team at +1-888-80-FLY-XO.
XO Global LLC is not a direct air carrier and does not operate any aircraft. All flights will be operated by properly licensed US or foreign air carriers. Membership is subject to the terms of the applicable Access Membership Agreement.