Back
The 5 Best European Museums You Can Visit Without Leaving Home
Sep 17, 2021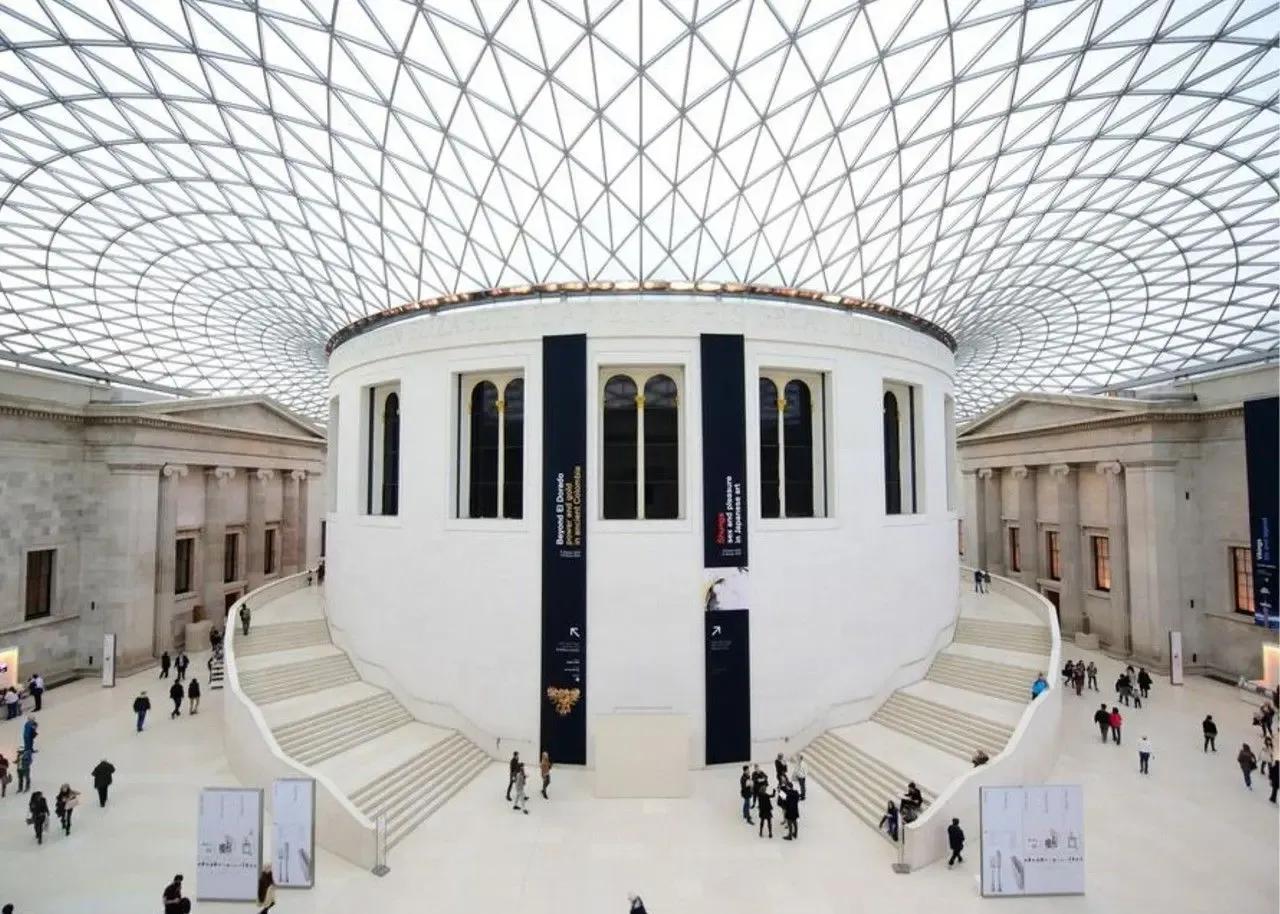 Our bodies are on lockdown, but our hearts and minds can roam the world freely.  So when you're craving something beyond binge-watching Netflix, and when you seek a temporary escape from the incessant drumbeat of CNN, we suggest a virtual immersion in some of the world's great museums. Fortunately, many these legendary European museums have made substantial investments in creating bespoke virtual tours and exhibits online, often through a partnership with Google Arts & Culture. Maybe you've walked these museums' hallowed halls before and are seeking to reconnect with those powerful experiences, or perhaps you're just mentally planning your post-lockdown resumption of normal life.  Either way, these institutions deliver an surprisingly satisfying surrogate for their in-real-life offerings. And that, to us, sounds a whole lot better than twiddling (or, shall we say, washing) our thumbs and waiting to get back to Europe.
The British Museum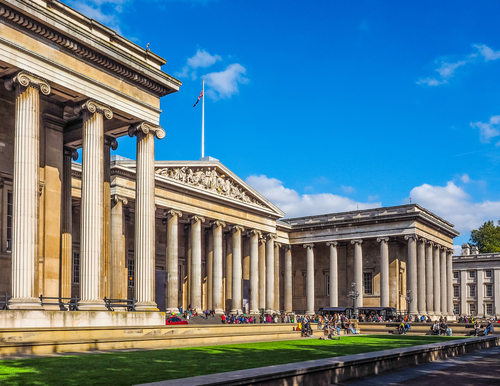 London, United Kingdom
Arguably London's most fascinating museum, the British Museum's collection spans two million years of human history across eight million works, ranging from mummies to Parthenon sculptures to the Rosetta Stone (the obvious inspiration for the eponymous language-learning software).
With this sheer volume of content – which challenges the stamina of the typical museum go-er – you will find the British Museum's browsing tools to be of great use.
Their interactive web platform (dubbed "The Museum of the World") allows you to scroll backward and forward in time through Africa, the Americas, Asia, Europe, and Oceania. You can also sort by topic: there's "art and design," "living and dying," "power and identity," "religion and belief," and "trade and conflict." As far as virtual museum tours go, it's one the best user experiences out there, and one of the very few that's integrated right into the museum's website.
Virtually experience the British Museum here.
Rijksmuseum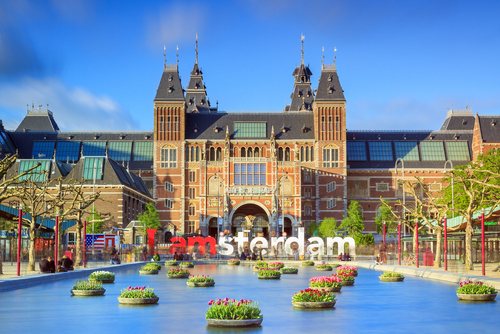 Amsterdam, the Netherlands
Google Arts & Culture has partnered with 500+ museums and exhibitions worldwide to display famous works online and offer virtual tours via Google Street View.  —Unsurprisingly, they didn't. Interestingly, the museum was proclaimed in 1795 as a response to the Louvre, as the Dutch government believed that the nation deserved a national museum of equal stature.
Fittingly, the museum is home to many Dutch Golden Age masterpieces, such as Rembrandt's Night Watch and the Milkmaid by Vermeer. But the experience transcends the 8,000 pieces across 80 galleries; just wandering through the building is an experience in and of itself, with its Gothic-meets-Renaissance architecture. While you can't hear the clicks of your shoes as they echo through hallowed halls, Google Arts & Culture allows you to virtually step through each floor of the museum.
Virtually experience the Rijksmuseum here.
The Albertina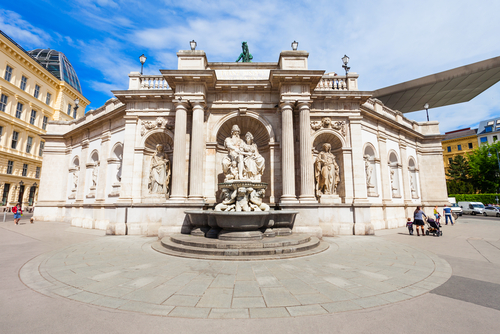 Vienna, Austria
Washed in colorful hues and ornate baroque details, this neo-classical structure in Austria was Vienna's largest residential palace during the Habsburg monarchy. Today, the Albertina houses one of the world's most highly regarded print rooms, along with a graphic art collection that's impressive to say the least (seriously, there's nothing else quite like it).  We are particularly attracted to the Egon Schiele work, which you have always loved, as well as the opportutnity to meet new artists (at least for us) like August Macke.
In fact, there's something for every art aficionado across its 21 grand staterooms, from enthralling modern works to French impressionist masterpieces to Renaissance paintings and prints (Young Hare by Albrecht Dürer is one of its most well-known).
Transport yourself to Vienna for a glimpse of this eclectic, wide-ranging museum on Google Arts & Culture. (The only thing missing is a night at the opera and a slice of decadent Sachertorte.)
Virtually experience the Albertina here.
The Uffizi Gallery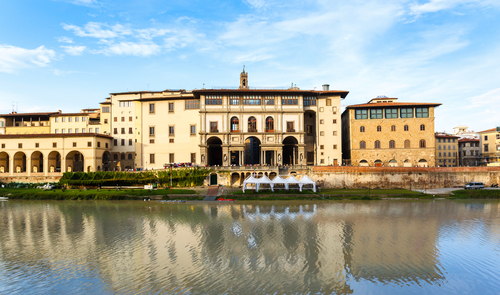 Florence, Italy
The Uffizi Gallery is sometimes overshadowed by the Accademia Gallery (when your friendly competitor is in possession of Michaelangelo's famed David, one can see why) — and that, to us, seems to be a crime of the arts. That's not to say that the Accademia Gallery and its superlative collection aren't worth visiting in any form, but the Uffizi Gallery arguably ranks higher in its bredth and debth, much of which is available through the Google Arts & Culture virtual tour.
"Step" inside the tiled halls on the top floor, lined by glorious sculptures and windows to the once-bustling Florence city streets below, then descend down to the remaining warmly lit floors, and take in works by the bold-faced names in art history: Leonardo da Vinci, Michelangelo, Raphael, and more – enough to send you down the Wikipedia rabbit hole as you are drawn into their astounding lives and stories.
Virtually experience the Uffizi Gallery here.
Musée du Louvre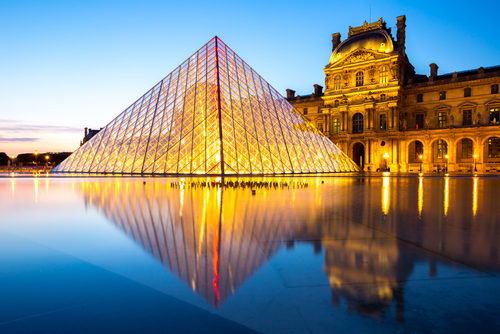 Paris, France
There's a reason that the Louvre soars to the top of every bucket list, and it's not just the visually stunning and disruptive I.M. Pei-designed pyramids.  The Louvre wasn't built as a museum, but as a fortress in 1190 by the French king Philippe Auguste; it became a residence in the 14th century and a museum during the French Revolution.
This Parisian icon hosts several virtual exhibits on its website. Right now, you can tour their Egyptian Antiquities collection, the Galerie d'Apollon, and the remains of the Louvre's moat. In many ways, visiting the Louvre online is preferable to fighting the crowds. It's not a replacement, for sure, but it's an important complement at any time, especially this time. 
One of our other favorite Parisian museums is the Musée d'Orsay instead (also tour-able on Google Arts & Culture).
Virtually experience the Louvre here.
We all long for the actual experiences of being immersed in a museum, walking our legs and hearts out, and then sitting down at the museum café for a great cup of coffee. (Yes, we enjoy the gift shop, too, at the risk of being superficial.)  But until then, let's enjoy our virtual tours, and if you can – send a small contribution to these great museums. They need it. 
The benefits of flying private during times of instability have rapidly become a necessity that transcends just convenience and productivity. If you must fly during these unprecedented times, secure your membership today and gain access to private charters and shared charter opportunities. We appreciate the confidence you place in us, and our teams are working 24/7 to assure that the skies remain safe for our community.
To learn more about this post, our Membership Programs, or some of our top flight routes such as Tokyo to Beijing, Mumbai to Singapore, or Naples to Olbia, please feel free to contact our team:
Schedule A Call With Our US Team
Schedule A Call With Our EU Team
Schedule A Call With Our MENA Team
XO is a foreign air charter broker. It is not a direct air carrier and does not operate any aircraft. All flights will be operated by properly licensed air carriers or foreign air carriers. All services are subject to the terms and conditions available at flyxo.com/legal. Fla. Seller of Travel Ref. No. ST42114