Back
XO Ascends as The World's Premier Private Aviation Network
Oct 25, 2023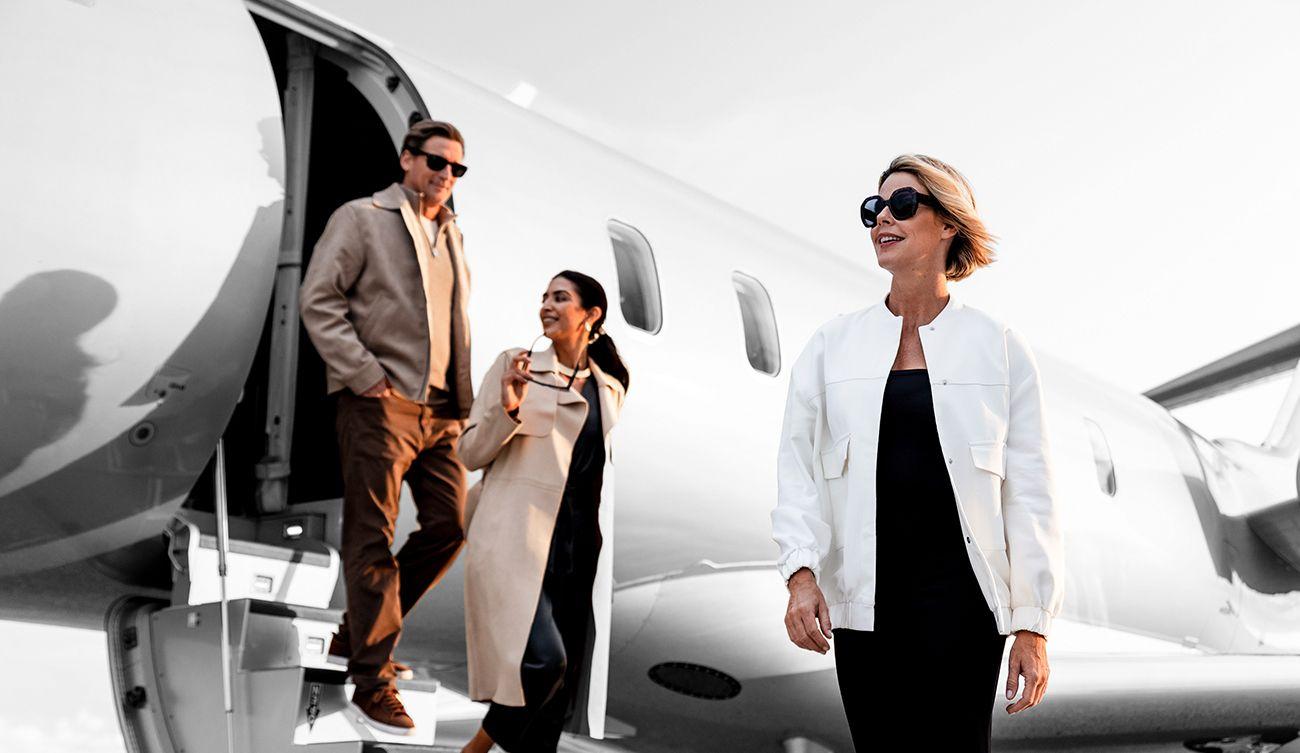 XO has infused data science and product discipline into an industry traditionally bound by legacy methods to offer unprecedented levels of choice, innovation, benefits, and community in the private aviation sector. XO announces the ascension of its propriety network to stand for what's possible in the new era of air mobility, setting new benchmarks for client satisfaction and operational effectiveness. 
Lynn Fischer, Chief Marketing Officer at XO said: "XO has assembled a team and developed an approach deeply committed to transforming private aviation and air mobility. XO is not merely adapting to the future of private aviation; it's shaping it. With a relentless focus on the needs of its discerning clientele, XO has evolved into the ultimate destination for those who want to fly private, at the best value, anytime and anywhere, instantly."
The company's commitment is underpinned by four core foundational pillars: Choice, Innovation, Service, and Community.
Choice
With clients having flown to 187 countries and 1,900 airports, covering 96% of the world, XO provides the ultimate freedom — choice, giving access to more than 2,400 private jets, from light jets to large cabin aircraft. As part of Vista, the world's leading global private aviation group and the first private aviation ecosystem, XO clients also have access to the Vista Members' fleet — recognized for its iconic design – of over 360 midsize, super-midsize, long-range, and ultra-long aircraft ranges and classes, including Gulfstream and the world's largest fleet of Bombardier Global 7500s.
All operators in the XO network are held to a rigorous recurring safety audit so clients choose the aircraft best suited for their mission with peace of mind. The XO network delivers unmatched availability, through choice, from anywhere in the world at any time.
Innovation
Through the integration of augmented intelligence, XO delivers unprecedented efficiency, convenience, and customization to the private aviation sector. XO navigates multifaceted air transportation operations in a largely unscheduled private aviation environment; its network can deliver complex trip coordination from diverse private terminals with bespoke aircraft, crew, catering, and ground transportation arrangements.
Built on advanced technology providing real-time and transparent pricing, XO clients get the best value for their journey. They can instantly book a private jet with just a tap of a mobile device, saving flyers an average of 72 hours.
Service
While XO is at the forefront of private aviation innovation through its technology, its boutique-style service is made possible through its team of dedicated Aviation Advisors and Client Service individuals who are available to clients, day and night, ensuring a level of personalization that goes beyond the ordinary. Clients are engaged by accessing a personal XO Advisor who understands each client's preferences and can provide tailored guidance and recommendations.
Support teams across Vista have increased 40% year-over-year, resulting in improved delivery and controllable on-time departures, averaging 95.5% this year. Clients flying on the Vista Members' fleet can count on a dedicated team on standby and an on-time departure, ensuring a seamless journey.
Community
XO understands that a true network goes beyond technology and convenience, it's about people coming together. The XO community is a dynamic and diverse group — from artists to entrepreneurs to philanthropists — all individuals who share a common love for exceptional private travel experiences. Inclusive of both experienced private flyers and newcomers to private aviation, our community comes together in a mutual pursuit of excellence, celebrating the unique and extraordinary in all of us.
With every flight, XO connects visionaries, shaping tomorrow's future, to help them make an impact in the world.