Back
XO and Apollo Yachts – Air and sea have never been so elegantly connected
Nov 15, 2022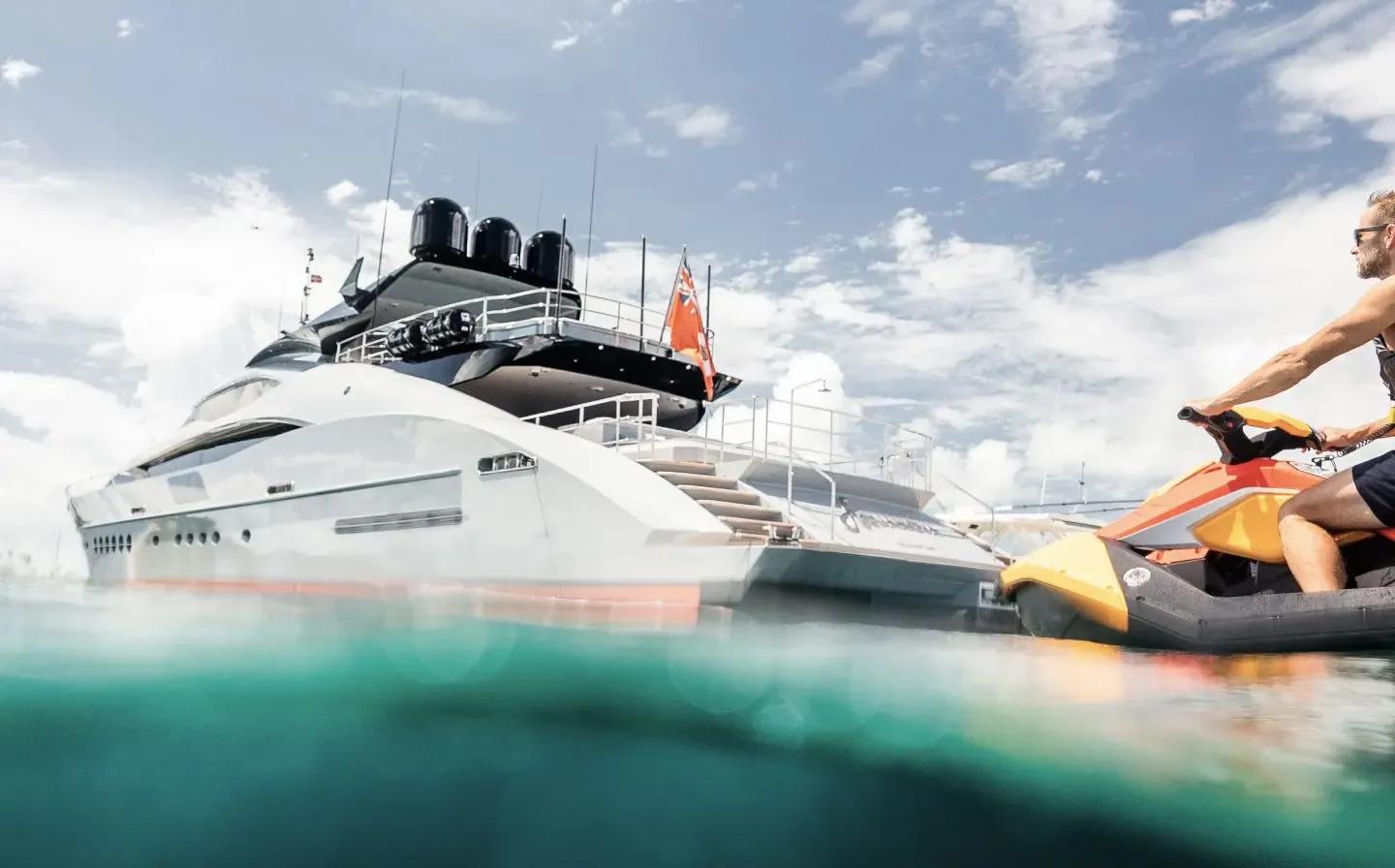 Chartering with Apollo Yachts is unlike other travel experiences. These vacations are extraordinarily elevated even for those well-accustomed to luxury at the most rarefied levels. There are only a few yachts that are still available — including two superyachts — for a Caribbean holiday of unequaled elegance, sheer beauty, and forever memorability.
Vacations built from your requests, up
Apollo's formula is no formula.  Every trip is unique and meticulously built in advance to meet and exceed your expectations. Your Caribbean route will be planned to visit the islands you choose. Menu creation is done in close collaboration with the chefs who will command the kitchen. Themed events are planned and flawlessly executed. There's no difference between how you are treated and how the owners of the yachts themselves are. 
Depending on the yacht, crews range from eight to as many as forty-five, but the maximum accommodation is twelve people per vessel. 
For XO Members, every single step is seamless
Apollo Yachts is part of Vista, just like XO. This makes for a booking and planning — and a dedicated vacation logistics team —  that starts when you leave home, continues through your unparalleled flight experience booked through XO, and crescendos when your crew greets you at the yacht.  
On the boat, off the boat, Apollo is always on
Once you step on board, you are in the full and complete care of the cabin crew. If you choose to spend time on the islands, they will make all arrangements, including reservations. Apollo has deep local networks and can provide access to personal security support. When it comes to details, we know that the smallest ones often make the biggest difference.
XO's unique arrangement with Apollo Yachts — the only one of its kind — is what you expect from an innovator with a broad vision. We are not just revolutionizing global access to private aviation but are creating a new, technology-forward, experiential infrastructure that weaves together what were hitherto fragmented modes of transportation.

To learn more about this post, our Membership Programs, or some of our top flight routes such as New York to Dallas, New York to Bahamas, or New York to Washington DC, please feel free to contact our team:
Schedule A Call With Our US Team
Schedule A Call With Our EU Team
Schedule A Call With Our MENA Team
XO Global LLC is not a direct air carrier and does not operate any aircraft. All flights will be performed by properly licensed air carriers or foreign air carriers. Member Benefits are provided by independent contractors and XO neither supervises nor controls their actions, nor makes any expressed or implied representations as to their suitability. XO arranges Member Benefits only as a convenience for Member, and Member agrees that XO shall not be liable for any negligent or intentional acts or omissions, loss, damage, injury or delay to Member and/or Member's property in connection with the provision of Member Benefits . XO reserves the right to change, suspend, or terminate any of the Member Benefits at any time. Member Benefits are subject to availability. Additional terms and conditions apply. To learn more, please contact your XO Aviation Advisor. Fla. Seller of Travel Ref. No. ST42114.