Back
Travel in Style – Top 5 Most Expensive Luggage Sets
Surely you have seen some of these luxurious luggage collections before, perhaps as they were toted through an international airport terminal by their jet-setting owners. These bags, you see, are hard to ignore. They shine, they mesmerize, they impress, and they definitely cost a boatload of money.
Here they are, the top 5 most expensive luggage sets in the world:
The first Alpha luggage quickly became Tumi's most popular (and pricey) collection of all time, but then they outdid themselves with Alpha 2. The various carry-on roller boards in either Alpha collection will typically cost between $500 and $600, while either Tumi Alpha collection will cost approximately $5,500-$6,000 for the entire set.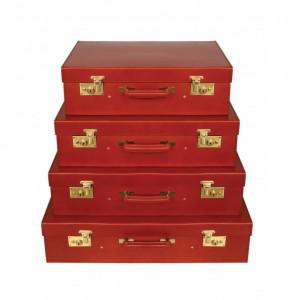 English royalty are known for traveling with Swaine Adeney Brigg bags. Made of fine leather and adjourned with fine brass locks, each piece is meticulously made one at a time by hand. The Windsor set consists of four suitcases, worth a total of $6,500.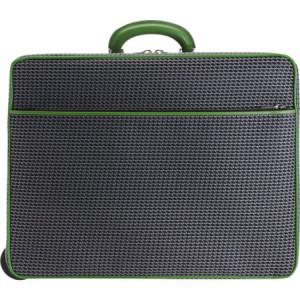 There's nothing quite like fine Italian craftsmanship, and Valextra is no exception. Handmade from either fine, supple leather or the trademarked Valextra fabric, the Avieta collection may be small (three pieces total) but largely impressive. Each bag costs between $3,500 and $7,500.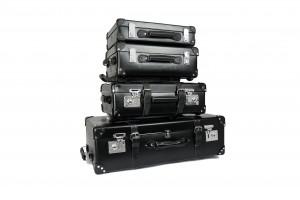 Very limited edition and very expensive, these gorgeous black travel cases were made by Globe-Trotter as both homage and promotion for the release of Skyfall. Although this luggage is now quite difficult to find, the collection originally consisted of roller boards, trolley cases, larger suitcases and a sleek suitcase that 007 would be proud to carry. The value of all six pieces in the James Bond collection was $12,800, making it Globe-Trotter's most expensive line and one of the worlds priciest in history as well.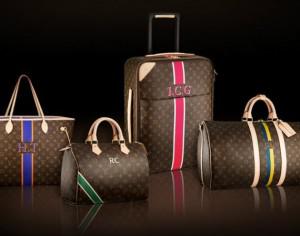 No one should be surprised by this one, as the Louis Vuitton monogram is world famous and synonymous with "high-roller." The French fashion house makes plenty of luggage, and all of it could probably end up on this list; however, these hard sided cases seem to be the most desired and the most valuable. This is mainly because Louis Vuitton rarely makes pure leather goods anymore, as the majority of their modern pieces are canvas with leather trim. This number one luxe set is simple and yet simply gorgeous. The four suitcases range in size and the cutest part is the matching jewelry box.