Back
Tracking Private Jets for Investment Tips!
Sep 17, 2021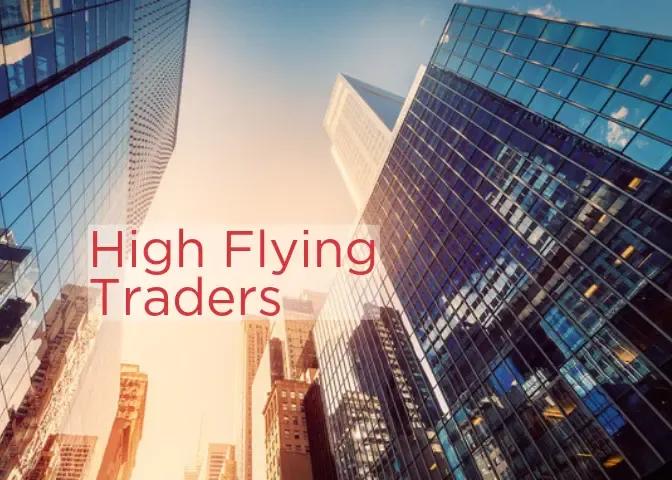 Looking for your next great stock tip, some would say you need to look no further than your nearest regional airport!
According to recent reporting by Bloomberg, venture capitalists who are searching for clues about the next big merger or acquisition deal like to track who is flying into and out of town on private jets. For example, in April, a stock research firm told clients that a Gulfstream V owned by Houston-based Occidental Petroleum Corp. had been spotted at an Omaha airport. "The immediate speculation was that Occidental executives were negotiating with Warren Buffett's Berkshire Hathaway Inc. to get financial help in their $38 billion offer for rival Anadarko Petroleum Corp. Two days later, Buffett announced a $10 billion investment in Occidental."
Private aircraft tracking is being used by research firms as a source of "alternative data" to get a jump on corporate news for hedge fund managers and other investors. The info on the Occidental executive jet mentioned above was tracked by one such company, Quandl, Inc., and they are not alone in keeping tabs on private jets for potential stock tips.
A 2018 paper published by researchers at the University of Oxford and Switzerland tracked aircraft from three dozen public companies and identified seven instances of mergers and acquisitions activity. "It probably shouldn't be your prime source of investing information, but as a feeder, as an alert of something else what might be going on, that's where this work might be useful," says Matthew Smith, a researcher at Oxford's computer science department and one of the authors of the paper
How Valuable is Tracking Private Jets for Investors?
As data providers such as Quandl do their best to get a leg up on their competition and get valuable info to their clients, despite the Oxford research, one has to question just how valuable tracking private jet travel is for obtaining trading intel. Chances are, by the time such executive jets are in the air on their way to meetings about mergers, the rumor mills have already churned out such info.
Still, it seems that some executives are taking action to try to keep their private jet itineraries a little more private. For one thing, FAA policy lets owners of private jets request that their plane's identities be blocked from public display and therefore cannot be tracked in the air by software such as FlightAware, which allows anyone to see the position of thousands of airborne commercial flights, based on in part on a raw data feed provided by the Federal Aviation Administration.
However, Bloomberg correctly reports that the FAA isn't the only data source for flight info. Many planes are equipped with a technology called Automatic Dependent Surveillance-Broadcast (ADS-B), which transmits an aircraft's transponder code, call sign, model type, position, and airspeed. As of Jan. 1, 2020, the FAA will mandate that any aircraft flying in most U.S.-controlled airspace be equipped with ADS-B. Anyone with the right antennas can pick up ADS-B data and observe virtually all passing air traffic.
Industry Association Speak Out
The US-based industry organization, the National Business Aviation Association has pressed the government for stricter blocking measures. "A businessperson should not have to give up her safety, security, and privacy or business confidentiality just because they get on an airplane," says NBAA spokesman Dan Hubbard. The association is working with the FAA and others in the aviation industry to develop new tools for more effectively blocking data on private aircraft in the era of ADS-B coverage.
A Solid Tip On Private Aviation
The launch of XO marks the beginning of a new world for all private aviation customers. The new brand will provide elevated services for on-demand private jet travel.
Welcome to XO, now more than ever, putting more of the world at your fingertips!
If you would like more information about this post or any of our private jet memberships, please feel free to contact our team:
Schedule A Call With Our US Team
Schedule A Call With Our EU Team
Schedule A Call With Our MENA Team
These references and links are being provided as a convenience and for informational purposes only and do not constitute an endorsement or an approval by XO of any product, process, or service, or its producer or provider. XO Global LLC is not a direct air carrier and does not operate any aircraft. All flights will be operated by properly licensed US or foreign air carriers. All services are subject to the terms and conditions available at flyxo.com/legal/. Fla. Seller of Travel Ref. No. ST