Back
Top 7 Ways to Save Money When Booking a Private Jet
Sep 17, 2021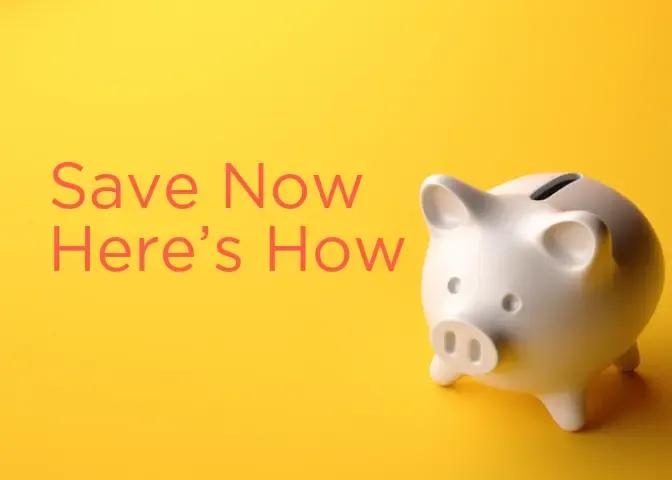 When you think of private air travel, you probably think of high-net-worth individuals. But the truth is, thanks to the shared economy and the "on-demand" jet charter opportunities created by technologies such as the XO mobile app, flying private is more accessible than ever before.
However, while becoming more affordable, flying private is still expensive. Even the wealthiest amongst us like to save money like anyone else and shouldn't have to pay any more than they should for a private jet charter.
Considering that chartering an entire private jet can cost tens of thousands of dollars, saving just a few percent can add up to a significant amount. There are actually quite a few ways to save on private air travel. Here are our Top Seven Ways to Save When Booking a Private Jet.
1. Compare all of your options
Just as you would do with any purchase, compare your options. Different arrival and departure times, different dates, and even different types or classes of private aircraft – can all affect the ultimate price of your private air charter.
2. Consider your aircraft type carefully
And speaking of aircraft type, private aircraft range from light to mid-sized to heavy jets, and prices increase accordingly. Know the range of each, and do not book and pay for a heavy jet, when a mid-sized jet would do! Also, consider the age of the aircraft. Older private jets are perfectly safe and still have all of the amenities of their newer model cousins, however, older jets can usually be chartered for significantly less than brand-new jets.
3. Fly empty legs
One of the best ways to save money on a seat on a private jet is to look for a deal on what is known as an "empty leg." An empty-leg flight is a plane that is flying empty to reposition or return for an already booked charter.  Since these jets are already going where they are going empty, if it is your ultimate destination, you can hop aboard for a minimal cost. Dozens of deals on empty-leg flight itineraries are available daily on the XO app with real-time updates.
4. Consider sharing
One of the most revolutionary methods of saving money on private air travel has been the introduction of shared, or "crowdfunded flights." While several other companies are now offering a sharing model, XO was the first to introduce crowdfunded jets charters. And now, you do not have to be a XO Member to create or book a seat on a crowdfunded flight!
5. Consider regional airports
One of the major advantages of flying private over commercial is access to thousands of regional airports worldwide. These not only give you more options to often get you closer to your ultimate destination, which in and of itself saves money, after all time is money – but, it is also often cheaper to fly into a smaller regional airport than a major commercial airport.
6. Know when to book one-way or round trip
Unlike when flying commercial, if you will be staying in a location overnight for a day or two, it is often cheaper to book 2 "one-way" charters for your arrival and return rather than a "round trip." If you book a "round trip" charter, you will incur fees for the time the private jet is on the ground waiting for your return flight.
7. Avoid Peak Travel Days
One thing that private jet charters do have in common with commercial flights is that they, too, are more expensive to book during peak travel days. Peak travel days tend to be before and after major holidays or special events such as the Super Bowl or the Kentucky Derby. During such busy times, the availability of private jets becomes scarcer, and it's a classic case of supply and demand – huge demand, low inventory, means high prices! 
The Smartest Way To Fly Private – and Save!
XO has revolutionized the way people search, book, and fly on private jets.
We have created the largest marketplace in the world for private and shared charter flights. Technology is at the forefront of everything we do, and our industry-leading app has been downloaded more than 2 million times. And now our on-demand solution has more flights and more options than ever before!
At XO, one of our core values is that no one should have to pay more than they should for a seat on a private jet. To keep that promise we have created an on-demand solution that has completely digitized the private aviation experience, which provides guaranteed availability on anything from a full private charter to a single shared seat on an existing flight, all at competitive, market-favorable prices.
And now, we are pleased to announce that Vista Global has agreed to acquire XO to create one of the largest and most technologically advanced private aviation groups in the industry. Vista Global's portfolio already includes VistaJet, Vista Lease, and XOJET's fleet and commercial services.
This transaction will allow XO to enter the next innovative phase of its history, as Vista Global takes our solutions to the global stage – allowing XO to fully realize its potential to advance the private aviation travel experience.
If you would like more information about this post, or any of our programs, please feel free to contact our team at +1-888-80-FLY-XO or schedule a call.
XO may offer a number of programs, including whole aircraft charter, for which XO will act solely as your agent in arranging the flight, and Public Charters, for which XO will act as principal in buying and reselling the air transportation. XO does not own or operate any aircraft. All flights are performed by FAA-licensed and DOT-registered air carriers.