Back
All Things XO: Flight Options
Sep 17, 2021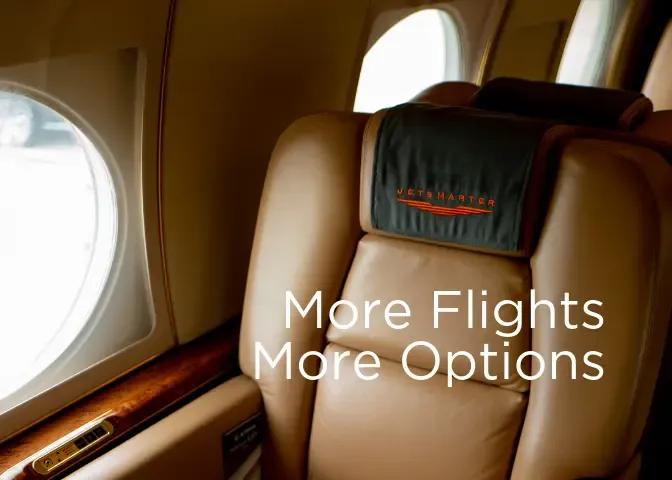 XO has established the largest marketplace in the world for shared and private charter flights. Our innovative services have disrupted the private aviation industry and while we are flattered to be considered the "Uber of private jets," we have transformed air travel in its own unique way.
While there are still a wealth of exclusive benefits available only to new XO and former XO Members, as XO, we have opened the use of our app to non-members!
Empty-leg flights are vacant jets traveling to pick up passengers or return to home base. We saw the opportunity to buy these empty legs and turn them into shared private jet experiences. This tactic not only saves operators the exorbitant costs associated with moving empty aircraft — but it also fosters a community of like-minded individuals with similar lifestyle goals.
What Are the Benefits of Being an XO Member?
Members can fly in a variety of ways and book right in our mobile app. The cost of an XO Membership differs by tier. The benefits also differ by membership, but all XO Members have access to scheduled shuttle flights, last-minute JETDEALS, and custom charters.
Our routes can be flown any number of ways:
JET SHUTTLES:
Fly on more than 45 high-frequency routes worldwide, across the United States, Europe, and the Middle East. Shuttles fly to select cities, and regardless of the destination, you can book seats up to two months in advance.
CROWDFUNDED FLIGHTS: Can't find a shuttle that fits your needs and doesn't want to pay for a private charter?  Create your own Crowdfunded Flight! our crowdfunding option makes booking and flying on a private jet as easy as one, two, three!
Step 1
Search for your flight. You can initiate a flight or join an existing pending flight completely RISK-FREE.
Step 2
Once your flight is confirmed, you'll receive your itinerary.
Step 3
Enjoy your hassle-free private travel experience.
Here is the best part. You risk nothing by creating or joining a crowdfunded flight prior to confirmation. It is free to create, it's free to join, and it's free to cancel anytime up until confirmation.
JETDEALS: Enjoy a mix of free and cost-saving flight experiences with complimentary empty-leg flights, pooled on-demand opportunities, and seats on shared charters:
Choose your frequent routes in the DEALS section of the app to receive notifications when empty legs are created available in the area.
Pool with other members to create on-demand flights and split the costs.
Bring friends and family along on select empty-leg deals with extra availability.
SHARED CHARTERS:  Choose where and when to fly, and get flight credit rebates when fellow flyers purchase your extra seats. Fly wherever, whenever — and invite others to purchase your extra seats, and watch the rebate credits roll in. 
PRIVATE CHARTERS: Create on-demand flights with a low-price guarantee. Choose the date, destination, time of departure, and aircraft; we'll handle the rest.
The options are limitless, and where you go is entirely up to you. Download the XO, powered by XO app or call +1-888-80-FLY-XO to speak with a Membership Specialist today.