Back
The surprising economic tailwinds of private aviation
Sep 17, 2021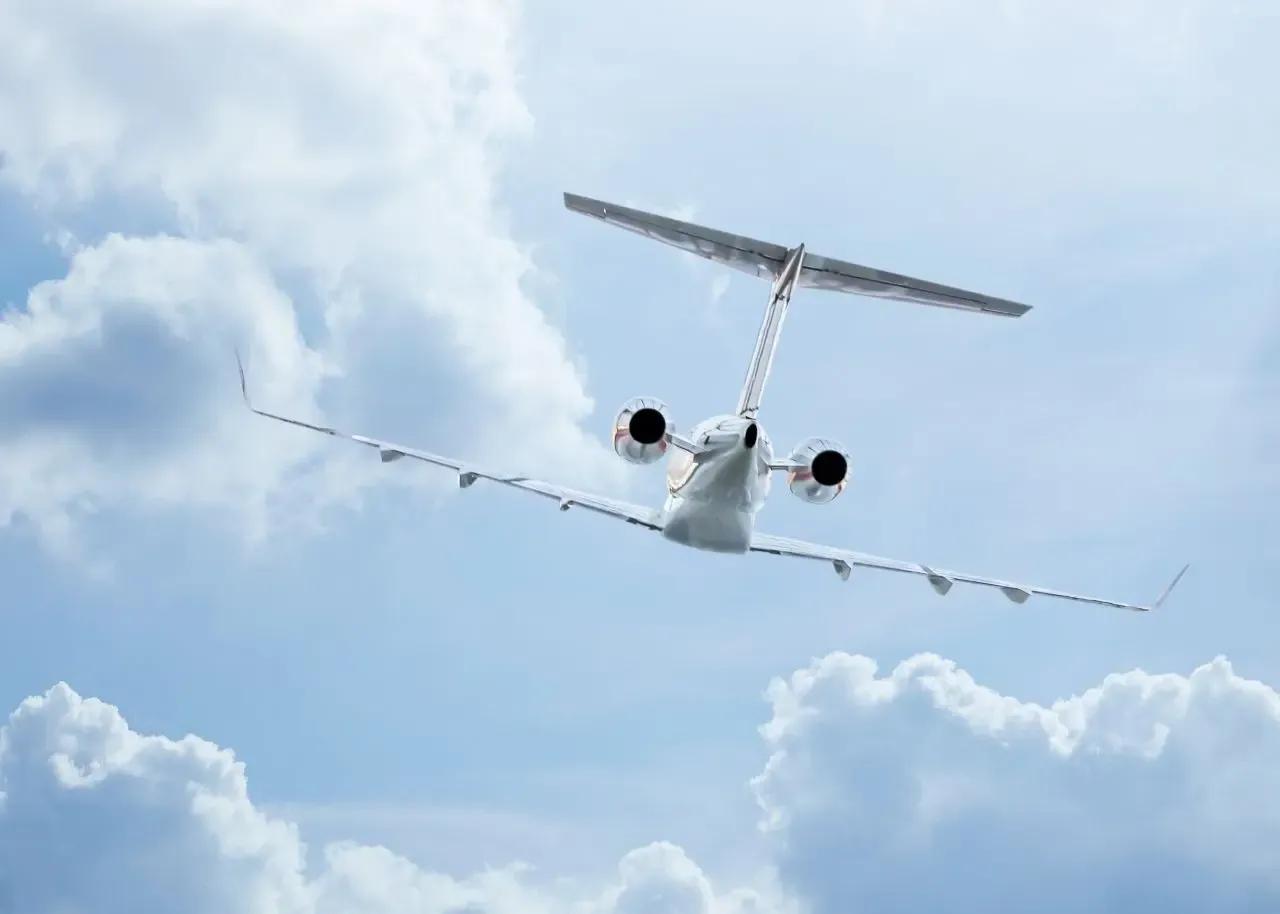 Private Aviation – A Continued Global Economic Pillar  
The pandemic has changed our reality in two ways: it is both devastating and unpredictable. We expected the vaccine to open the world to airplane travel – and in many ways it has -  but at the same time, the Delta variant has complicated the situation in dramatic ways around the world.
That's one reason private aviation has experienced a dramatic and continual lift during these unprecedented times. This boost has focused attention on an often-overlooked benefit of private aviation. Yes, its security, convenience, and productivity benefits are well known; for example, the average commercial flight exposes someone to 700 touchpoints versus 20 during a private flight.
But at the same time, private aviation contributes materially to local economies in the U.S. and globally. After all, there are far more general aviation facilities around the country than any other kind. A recent study conducted by PwC demonstrates this; they found that general aviation, pre-pandemic, directly employed 273,000 people full- and part-time. More broadly, the industry accounted for a total economic contribution of 1.2 million jobs, representing $247B in output, translating into 0.62% of GDP.
This economic lift is particularly meaningful to smaller regions and cities that were not well-served by commercial aviation before the pandemic and are particularly vulnerable now, when many large carriers have cut back. For many of these destinations, private aviation is an economic lifeline.
At XO and our parent company Vista, we've seen an increase in flights to cities like Van Nuys in the U.S., and Figari in France, Milas in Turkey, and Gardermoen in Norway.
Cities like these are the centerpiece of a well-researched story in Vox. Headlined "Why air service is so crucial for small cities," the story pointed out that commercial aviation has historically neglected smaller cities and communities. Vox highlights the cascade of economic ramifications of this, suggesting that "Commercial air service is important to the economic growth and vitality of life in rural or low-population towns." Private aviation helps to fill the critical air service gap.
A perfect case history of what Vox described was captured in a local media article in Raleigh, North Carolina. Daniel Findley, who works at North Carolina State University's Institute for Transportation Research and Education, noted that "General aviation airports are probably one of the most undervalued economic development tools in today's global economy. Most companies won't consider an area unless it has a nearby airport." 
Then there is Greenville, South Carolina, where the Greenville Downtown Airport "provides 547 jobs and has an annual payroll of almost $35 million. The airport is credited with $68.8 million in economic activity." Similarly, McKinney National Airport in Texas has a $212 million annual economic impact on the local community. During this time of unprecedented economic disruption, these small communities are particularly dependent on revenue from the private aviation industry.
The prestigious SherpaReport – which offers in-depth industry analysis – added their confirmatory voice with a survey of business aircraft pilots and passengers. The survey findings indicated that private aviation is critical for travelers to reach locations not serviced by commercial airlines: "In the past 6 months, 32% of respondents had flown to an airport that never had scheduled airline service. 42% had flown to an airport with infrequent or no scheduled airline service."
XO anticipates that there will be more "aviation deserts" in the immediate future as the commercial aviation industry recovers and focuses on the most profitable routes with the highest load factors. This poses a challenge to companies conducting business in smaller markets. Without private aviation, large companies are at significant risk of relocation; the Vox piece noted that a lack of flights was one of the reasons that Caterpillar left Peoria, Illinois, causing a loss of 12,000 jobs and jeopardizing the town's economic future. Austin, Minnesota, where Hormel Foods is headquartered, faces similar challenges; Minneapolis is more than 80 miles away, while Rochester is closer but has minimal flights. Beyond large companies, these underserved markets are also reliant on thousands of small- and medium-sized businesses – who employ millions – and whose clients, vendors, and subcontractors regularly use private aviation to conduct critical business.
We also can't forget the value that general aviation brings us in times of crisis and emergency. During the horrendous California wildfires, private aircraft have provided "life-saving service as bases for firefighting fixed-wing and rotorcraft operations."
At a time when there is so much conversation about our infrastructure, general aviation is part of that essential framework. 
As we continue to deal with the unexpected course of the pandemic, it will be critical to sustaining the economies of both big and small regions across our nation. Private aviation will continue to be a meaningful part of this growth story.
To learn more about this post, our Membership Programs, or some of our top flight routes such as New York to Dallas, New York to Bahamas, or New York to Washington DC, please feel free to contact our team:
Schedule A Call With Our US Team
Schedule A Call With Our EU Team
Schedule A Call With Our MENA Team
XO Global LLC is not a direct air carrier and does not operate any aircraft. All flights will be operated by properly licensed US or foreign air carriers. Membership is subject to the terms of the applicable Access Membership Agreement.