Back
Book your spring break flights in three easy steps
Feb 13, 2023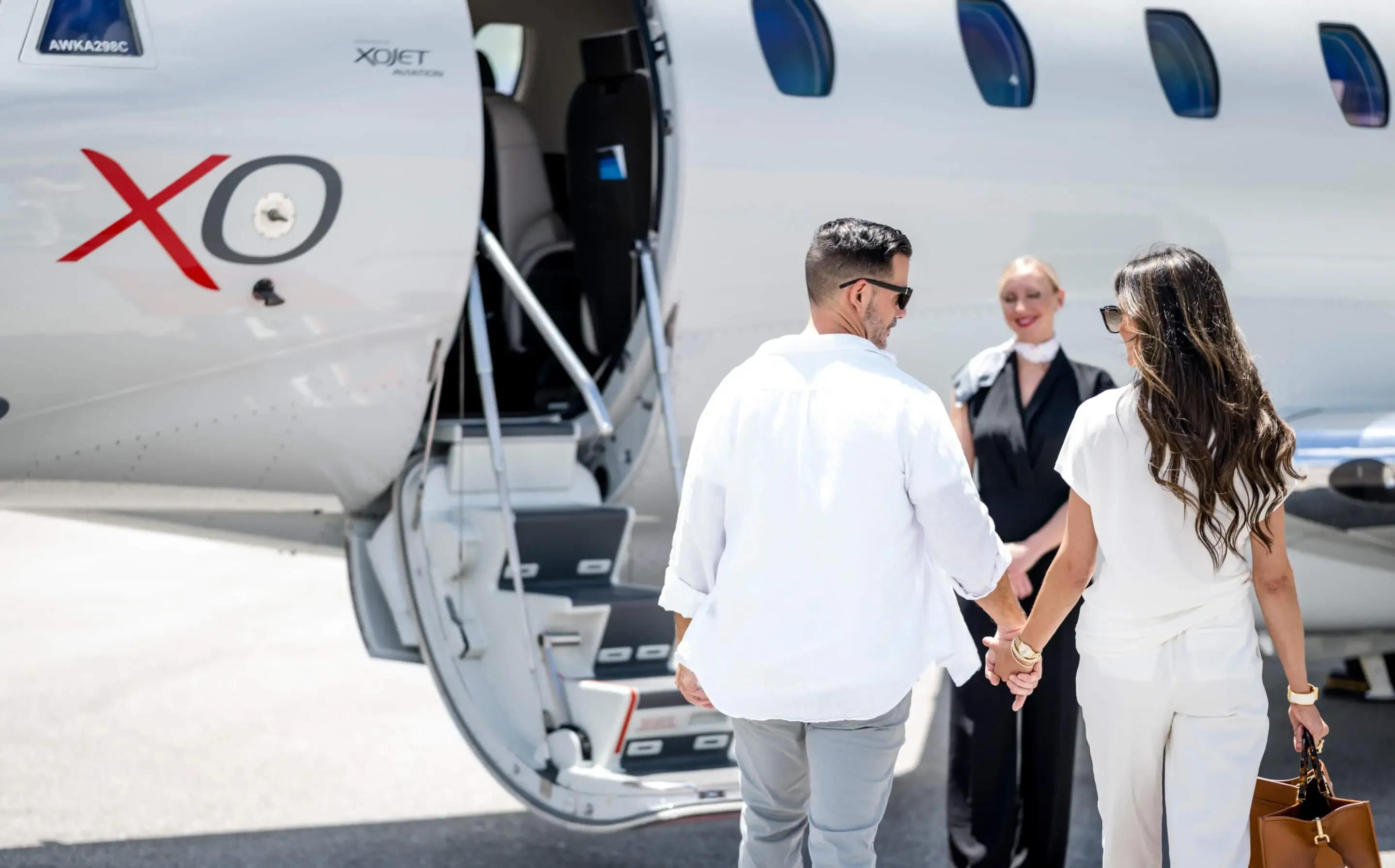 Whether you're planning a Spring Break escape to the beach, the mountains, or a little of both, XO offers you more access to private flight options, all bookable in as little as three easy steps.

Search flights on the groundbreaking XO mobile app.
Easily view and choose a private charter from a global network of more than 2400 aircraft across all cabin classes or select individual seats on shared flights. Dynamic pricing is immediately visible for the dates you choose to fly.

Tap to book your flight. With XO, you can access the world instantly just by reaching for your mobile device.

XO Members and XO Reserve Members can access exclusive benefits from our resort and hospitality travel partners, including Lacure Luxury Villas, Punta Mita's beachfront resort, Palmasola, The St. Regis Aspen Resort, and many more across the globe.
XO Global LLC is not a direct air carrier and does not operate any aircraft. All flights will be performed by properly licensed air carriers or foreign air carriers. Lacure Luxury Villas, Palmasola, and The St. Regis Aspen Resort are independent contractors, and XO neither supervises nor controls their actions, nor makes any expressed or implied representations as to the suitability of member benefits provided by Lacure Luxury Villas, Palmasola, and The St. Regis Aspen Resort ("Member Benefits"). XO arranges Member Benefits through Lacure Luxury Villas, Palmasola, and The St. Regis Aspen Resort only as a convenience for Member, and Member agrees that XO shall not be liable for any negligent or intentional acts or omissions, loss, damage, injury or delay to Member and/or Member's property in connection with the provision of Member Benefits. XO reserves the right to change, suspend, or terminate any of the Member Benefits at any time. Member Benefits are subject to availability. Additional terms and conditions apply. To learn more, please contact your XO Aviation Advisor. Fla. Seller of Travel Ref. No. ST42114.