Back
What is a Shared Charter?
Sep 17, 2021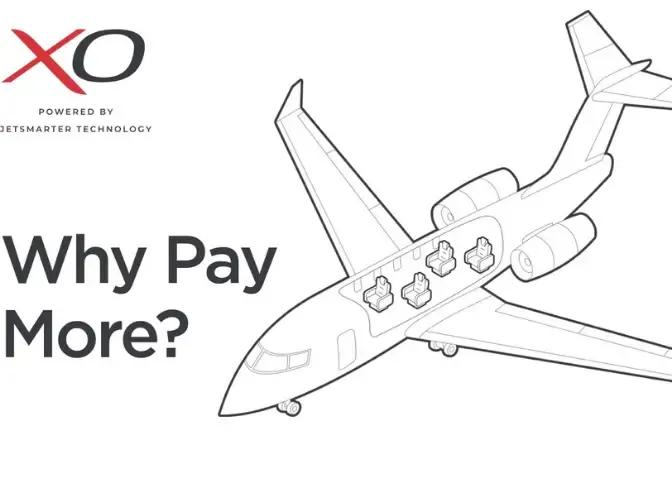 XO has created an innovative alternative to the dated and overpriced services offered in private aviation today. You can create an on-demand shared flight on your own time and from the airport of your choice, just like you do a private charter, but for a fraction of the cost.
No problem! You can still offset the cost of your private charter by selling the seats you do not need. As a private jet member, simply name the price at which you want to sell your seats for and receive flight credits back to use towards future travel when someone purchases them.
If you would like more information about this post, or any of our programs, please feel free to contact our team at +1-888-80-FLY-XO or schedule a call.
The XO brand is comprised of a portfolio of companies, including XO Global LLC, XO Assets LLC, and Apollo Jets, LLC. XO Global LLC, an air charter broker, is not a direct air carrier and does not own or operate any aircraft. All flights will be operated by properly licensed U.S. or foreign air carriers. XO Assets LLC and its sister companies beneficially own or lease XO's dedicated fleet. All services are subject to the terms and conditions available at www.flyxo.com/legal. Fla. Seller of Travel Ref. No. ST42114.
All crowdfunded flights are Public Charters organized by XO Global LLC under 14 CFR Part 380. The identity of the properly licensed air carrier performing the crowdfunded flight will be disclosed once the flight is confirmed. Crowdfunded and shared flights are subject to XO's Public Charter Operator Participant Agreement.