Back
A Peak Teterboro- NYC's Private Jet Airport
Most people who have to fly in and out of New York agree that La Guardia is a nightmare, and JFK is really not all that much better!
However, those that can fly private, have another option altogether – "New York City's" other airport – Teterboro!
Teterboro is not in New York, it is actually in New Jersey. But it is a mere 12 miles from the city, making it the New York metropolitan area's primary private jet airport. Teterboro is a general aviation airport, which means it has been mainly designed to accommodate private jets.
According the Business Insider, celebrities like Miley Cyrus, Usher, Brad Pitt and Angelina Jolie have all been spotted at Teterboro. And, if it sounds like you have heard the regional airport in the news lately, it was at Teterboro that back in July, that the late financier and accused sex-trafficker, Jeffrey Epstein, was arrested.
But, such notoriety aside, the next time you are looking to take a bite of the Big Apple, Teterboro is great place to start out from!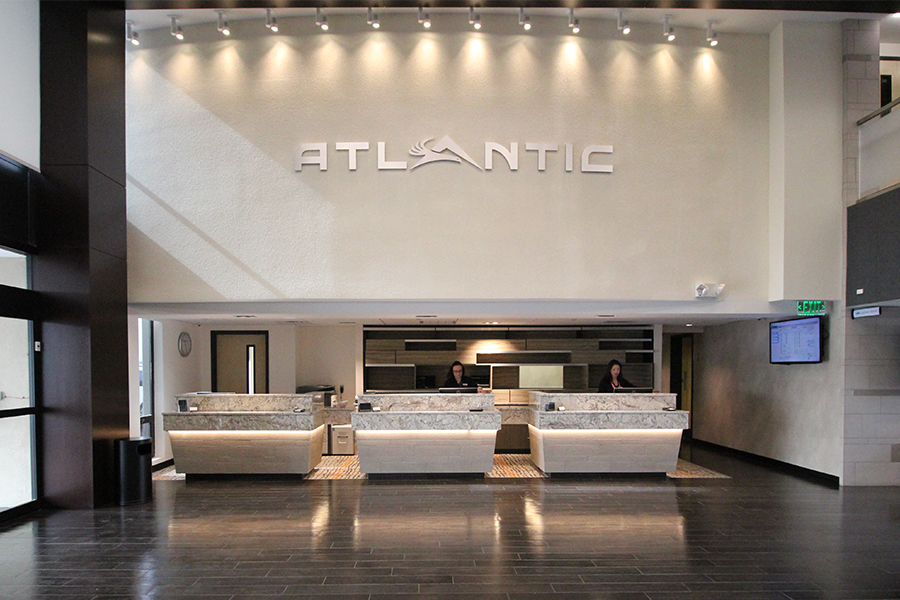 AtlanticAviation.com
Some Teterboro Tidbits
As we said earlier, Teterboro - KTEB in airport lingo - is only 12 miles from NYC, making it the closest private airport to Manhattan. That means depending on the time of day, you can make it to the city, usually in about 30 minutes or less.
According to a 1976 profile of the airport published in the New York Times, Teterboro, which began operations in 1919, is the oldest airport serving the New York Metro area, and in the 1920s it was the center of America's "Golden Age" of aviation. Both Charles A. Lindbergh and Amelia Earhart spent time flying in and out of the airport.
If you go to the airport, do not expect to see the usual airline logos such as American or Delta. Commercial airlines do not use Teterboro. Instead your private flight will be serviced by what is called an FBO. A "Fixed Base Operator," or FBO, is responsible for handling all aircraft services at smaller regional airports such as Teterboro. The FBO is responsible for passenger boarding, aircraft fueling, parking, maintenance, private charters, and de-icing. They also handle towing and baggage handling, car rentals, hotel reservations, and some include pilot lounges. There are five FBOs at Teterboro.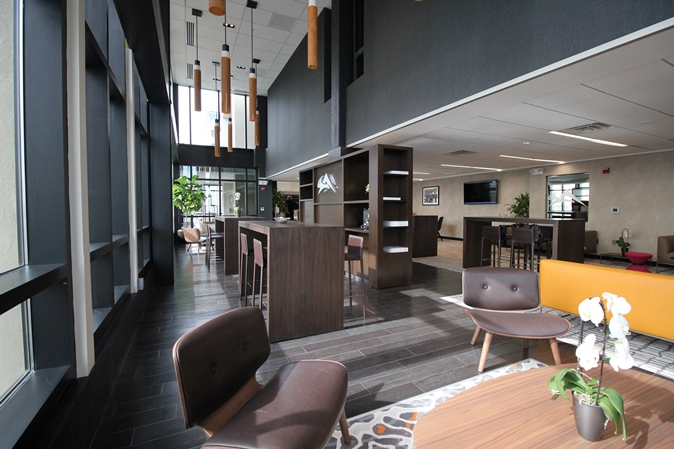 AtlanticAviation.com
Some More Teterboro Trivia!
Here is something else you need to know about Teterboro Airport, some of XO's most popular routes, such as New York to South Florida, fly into and out of KTEB!
You can find special deals on this, or any of our routes in the XO App.
XO is changing everything that even the most experienced traveler thinks that they know about booking and flying on a private jet.
We are creating a better way to fly private, one that provides the private flyer with guaranteed availability of flights at market friendly prices that are often less than any other way to book or fly privately, such as jet cards, private charter, or fractional jet ownership.
Over the past few years many apps and business models have claimed to be the "Uber of private aviation," but only XO has come anywhere close to Uber's successful business model. Our on-demand solution has completely digitized the private aviation experience and provides guaranteed availability on anything from a full private charter to a single shared seat on an existing flight -- all at competitive, market favorable prices.
It is truly a revolution in private aviation.
If you would like more information about this post, or any of our programs, please feel free to contact our team at +1-888-80-FLY-XO or schedule a call.
XO is a foreign air charter broker. It is not a direct air carrier and does not operate any aircraft. All flights will be operated by properly licensed air carriers or foreign air carriers. All services are subject to the terms and conditions available at flyxo.com/legal. Fla. Seller of Travel Ref. No. ST42114