Back
The new XO mobile app: Booking flights has never been more transparent
Sep 17, 2021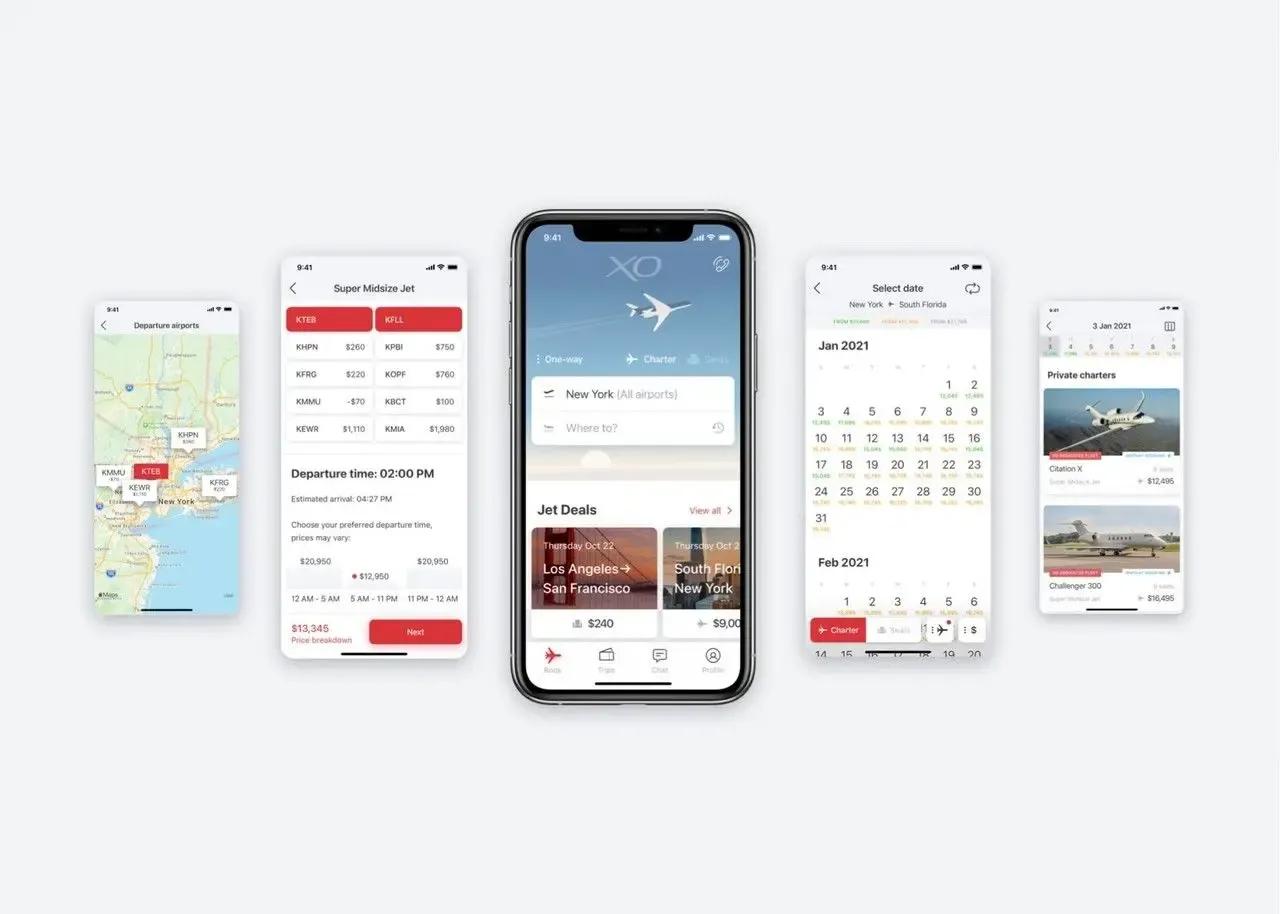 Just when you thought it couldn't get any better, XO and our parent company Vista Global have completely updated our mobile app to provide you with an improved, more immediate booking experience. Redesigned with you in mind, we've expanded our new mobile app's capabilities to make it even easier to locate the best-priced private flights on the market.  As always, you'll have instant access to over 350 jets in our Dedicated Fleet and 2,100+ safety-vetted aircraft in the XO Alliance Fleet.
We have added important new benefits that focus on pricing transparency, search flexibility, and entire fleet access, including: 
A universal search across private charters and seats on shared flights
Transparent pricing
An easy-to-use calendar to help you find the best flight opportunities
Improved search based on geographic areas, including the ability to explore and specify airports across hundreds of destinations worldwide
The capability to see and set notifications on empty legs and Jet Deals across the XO Alliance Fleet
Download or update the new XO mobile app, another unparalleled element of The XO Experience.
To learn more about this post, our Membership Programs, or some of our top flight routes such as Beijing to Anchorage, Marmaris to Mykonos, or Sion to Nice, please feel free to contact our team:
Schedule A Call With Our US Team
Schedule A Call With Our EU Team
Schedule A Call With Our MENA Team
XO Global LLC is not a direct air carrier and does not operate any aircraft. All flights will be operated by properly licensed US or foreign air carriers. Membership is subject to the terms of the applicable Access Membership Agreement. All services are subject to the terms and conditions available at flyxo.com/legal/. Fla. Seller of Travel Ref. No. ST42114.