Back
New Musical Heights Contest
Sep 17, 2021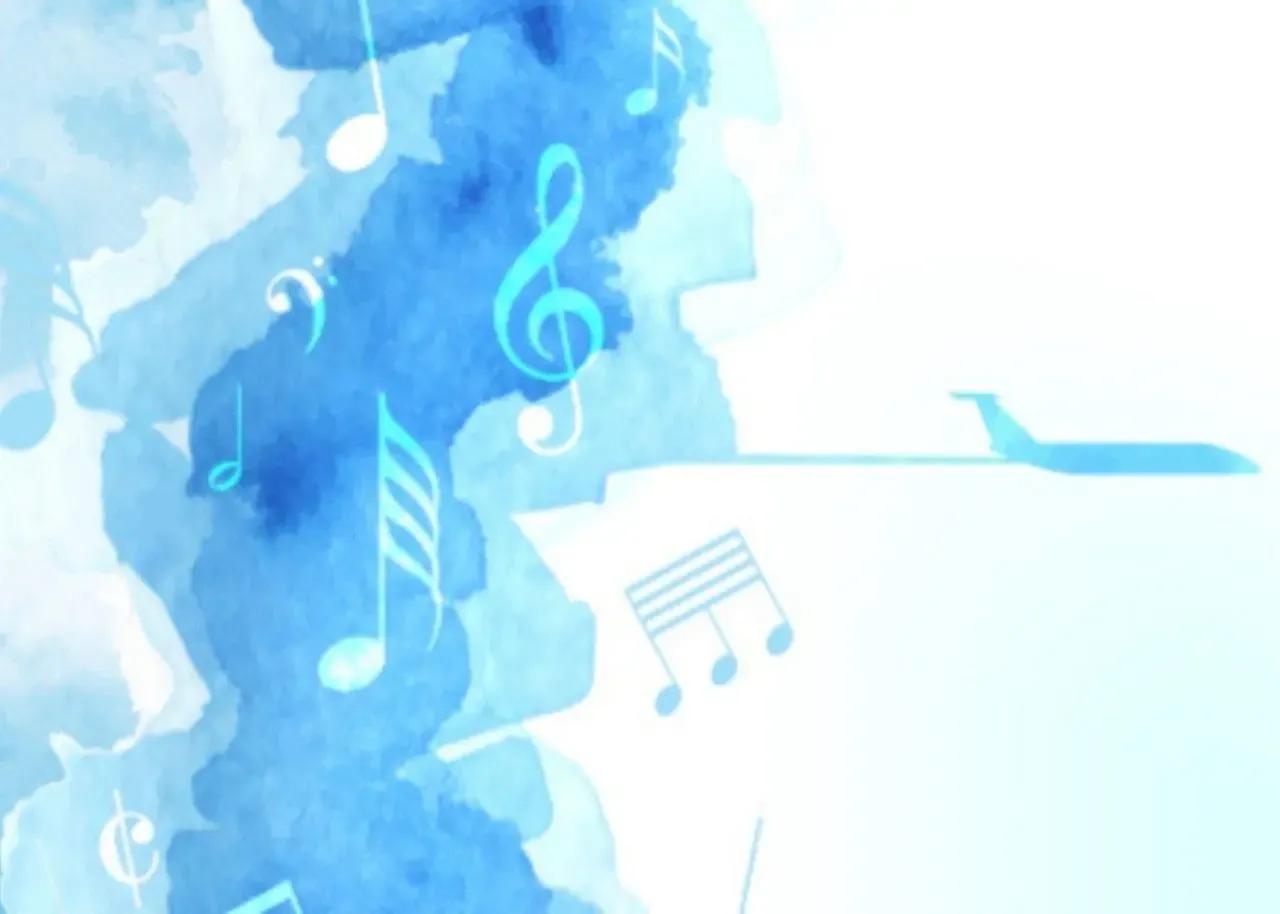 Our "Heights of Talent" competition has already brought us an array of remarkable entrants and winners in the culinary arts and entrepreneurial arenas. Now, XO and our parent company Vista Global are proud to announce our "New Musical Heights" competition.   We are inviting musicians from all genres to send us an original piece of music they've created that's inspired by the pandemic.  Whether it's rock, classical, hip hop, or country - music has a unique ability to evoke emotions, and there is no better time than now to tap into that power.
We will choose three winners, and we'll help that artist achieve greater exposure through the media while also introducing them to our flying community via our email customer base.  They'll also be featured on our social channels so that as many people as possible can meet them.
If there is anyone in your family or your circle of friends whose career in music has suffered as a result of COVID-19, we ask that you forward them news of our "New Musical Heights" competition. Thank you so much for your help. There are so many talented people out there who just need more exposure and awareness.  That's the whole idea behind our "Heights of Talent" competition, and we have been gratified by the response we've been getting from the concept.
Please send your submission to HeightsOfTalent@FlyXO.com.
To learn more about this post, our Membership Programs, or some of our top flight routes such as Maldives to Singapore, Marrakesh to Malaga, or Seoul to Taipei, please feel free to contact our team:
Schedule A Call With Our US Team
Schedule A Call With Our EU Team
Schedule A Call With Our MENA Team
See below to view the complete contest rules. XO Global LLC is not a direct air carrier and does not operate any aircraft. All flights will be operated by properly licensed US or foreign air carriers. All services are subject to the terms and conditions available at flyxo.com/legal/. Fla. Seller of Travel Ref. No. ST42114.
CONTEST RULES
Any individual over the age of eighteen is eligible to participate in the contest ("Eligible Participant"). In order to participate, Eligible Participants must submit an original piece of music they've created in response to the pandemic to heightsoftalent@flyxo.com prior to January 27, 2021.
Submissions made after 11:59P.M.(EST) on January27,2021 will not be counted towards the contest. Non-conforming entries will be rejected and ineligible for contest prizes. XO is not responsible for submissions that are sent but not received by XO for any reason. Any entrant using fraudulent means to participate and/or win the contest will be disqualified. Only two entries are allowed per Eligible Participant. Only one contest prize will be awarded per Eligible Participant.
XO shall select three Eligible Participants as a winner of the promotional prize (the"GrandPrize").The Grand Prize shall consist of the following: (1) XO will announce your selection as winner via publication through its Public Relations team, celebrating you and your music; (2) XO will share your music, along with information about you, to the XO community via at least one social media and/or email publication; (4) XO shall feature you via publication on its website and mobile application.
All winners will be notified via email to thea ddress provided to XO upon submission of the contest entry ("Notice").
If the winner does not respond to the Notice within twenty-four hours from receipt, another winner will be selected. Failure to respond within the time frame listed above shall mean that the provisional winner forfeits the Grand Prize.
All photos, drawings, text, video, and any other content or information (collectively and severally, "Materials") submitted by you to XO shall become the sole and exclusive property of XO, and XO shall have no obligation to preserve, return, or otherwise make available to you or others any Materials.
XO may use, reproduce, edit, display, transmit, prepare derivative works of, modify, publish, and otherwise make use of Materials in any and all media, whether now known or hereinafter created— throughout the world and for any purpose—without compensation to you of any kind.
By submitting Materials to XO, youre present and warrant that the Materials do not infringe any copyright, trademark, property rights, rights of privacy or publicity of any person, or any other right of any third party and that you have the full and unrestricted right to transfer the Materials to XO free and clear of any claims or encumbrances.
You acknowledge and agree that XO shall have no obligation to post, display, or otherwise make publicly available any Materials submitted by you.
You acknowledge and agree that Materials submitted by you may be made available by XO for viewing, rating, reviewing, and commenting by the public. You acknowledge that comments or ratings that you disagree with or are unhappy about may be published or otherwise become associated with Materials that you submit to XO. By submitting Materials to XO, you waive any privacy expectations that you may have with respect to the Materials.
You agree to hold XO and its officers, directors, employees, agents, successors, and assigns harmless from and against—and hereby waive any right to pursue—any claims of any nature arising in connection with XO's use of the Materials submitted to XO and used in any manner in XO's sole and absolute discretion and administration of this contest.
All entrants and winners must be at least 18 years of age.
Winners may not request substitutions of prize winnings. All winners are solely responsible for any and all taxes and/or fees as well as all additional costs that may be incurred.
Neither XO, nor its officers, directors, employees, agents, successors, or assigns shall be liable for any warranty, costs, damage, injury, or any other claims incurred as a result of the usage of a prize by any winner. XO is not liable for any loss arising out of or in connection with any contest promoted by XO.
A contest is null and void in any jurisdiction where prohibited by law.
XO reserves the right in its sole and absolute discretion to terminate any contest at any time without prior notice.
XO reserves the right in its sole and absolute discretion to alter any contest rules at any time.
By entering a contest, you conclusively are deemed to have agreed to be bound by these contest rules and terms and conditions as well as by any rules specific to such contest. This is an irrevocable condition of entry.
No purchase or payment of any consideration is necessary to enter the contest.
A list of winner(s) may be obtained by sending a self-addressed, stamped (first-class postage) envelope to XO and requesting the list.
Entry is conclusively deemed to be permission by the entrant to use the entrant's name (without compensation to the entrant) if the entrant is a winner to publicize the contest and otherwise, as determined by XO, unless prohibited by law.