Back
New Memorial Day memories to be made
Sep 17, 2021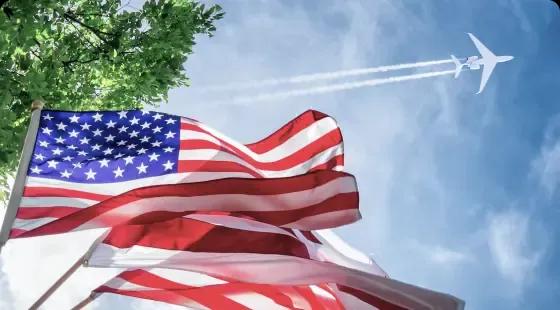 We're sure you - like many members of our XO community - have imagined the possibilities of traveling to both familiar places and those on your bucket lists. Now, more and more of those destinations are open, and XO and our parent company Vista Global stand ready to take you to them with convenience and confidence. It is time again for that unique joy that comes from picking up our lives where we left off.
We've been busy making your private aviation experience more superlative than it's ever been. And that says a lot. Our sophisticated yet intuitive mobile app - which gives you immediate, transparent pricing and lets you book instantly - is even more convenient. We've also added 15 midsize Citation jets and completely reimagined the interior of the Challenger 300. And as always, we offer fully refundable membership deposits. It is all part of The XO Experience.  
Our commitment has never been greater, and the travel needs of private flyers have never been more elevated. What better time than Memorial Day for us to demonstrate those two realities to you?
To learn more about this post, our Membership Programs, or some of our top flight routes such as Barcelona to Madrid, Madrid to Lisbon, or Edinburgh to Southampton, please feel free to contact our team:
Schedule A Call With Our US Team
Schedule A Call With Our EU Team
Schedule A Call With Our MENA Team
XO Global LLC is not a direct air carrier and does not operate any aircraft. All flights will be operated by properly licensed US or foreign air carriers. Membership is subject to the terms of the applicable Access Membership Agreement.