Back
Meet the Fleet: Falcon 2000
Each month, we're introducing you to a different aircraft you could be flying aboard as a JetSmarter member. As you're swiping through our app choosing your next getaway spot, now you'll know the wings that can take you there.
OCTOBER FEATURE: THE FALCON 2000
Tech Name: Dassault Falcon 2000
Enthusiast Name: Falcon 2000
Aircraft Class: Twin-engine, Business
Weight Class: Heavy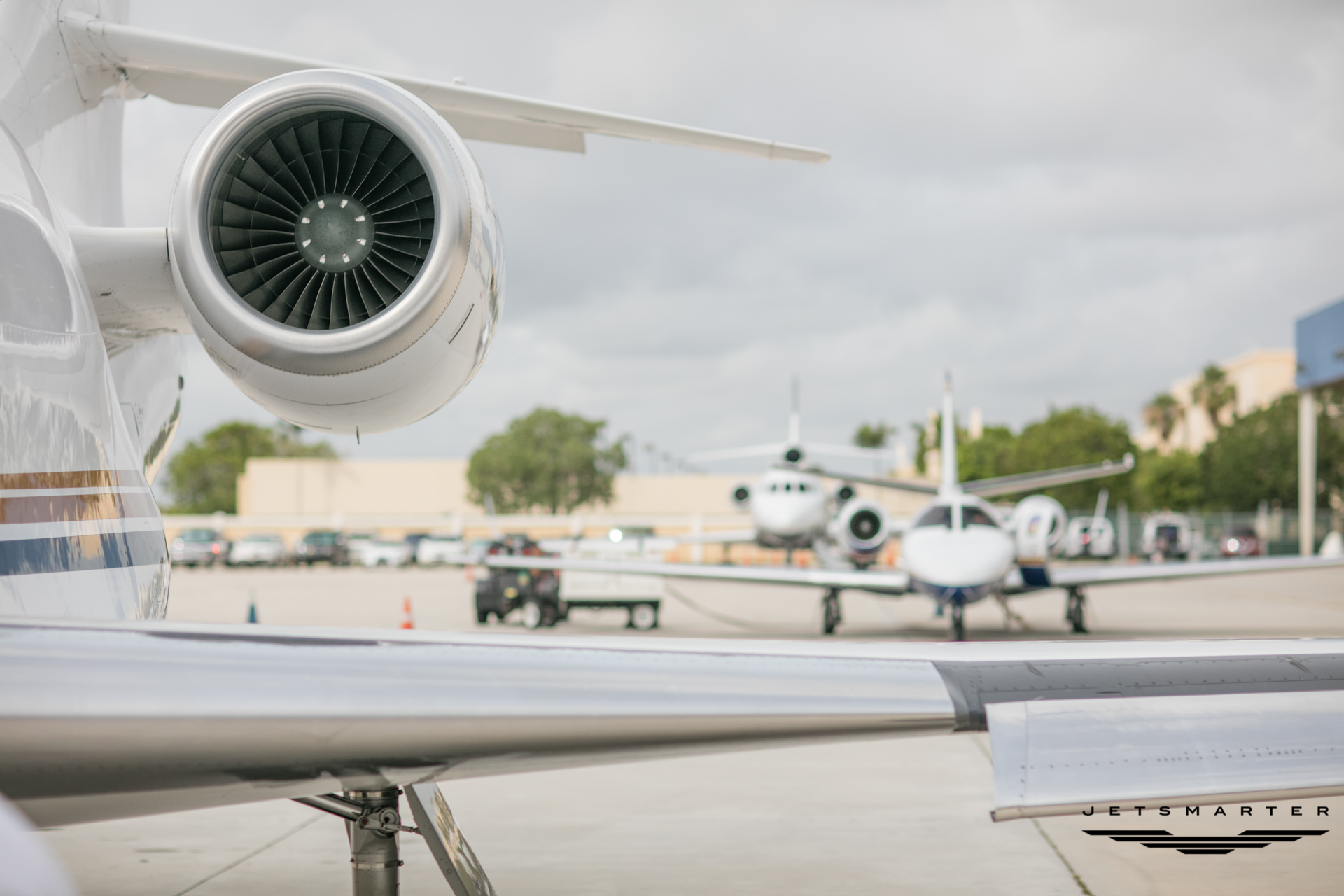 Source of the Force: Twin CFE738 engines
Engine Muscle: 5,918 lbs of thrust each
Cruising Speed: 479 ktas or 551 mph
Travel Distance Per Tank: The transcontinental-range Falcon 2000 flies up to 3,052 nautical miles without refueling. That means you can fly non-stop from New York to San Francisco, no problem.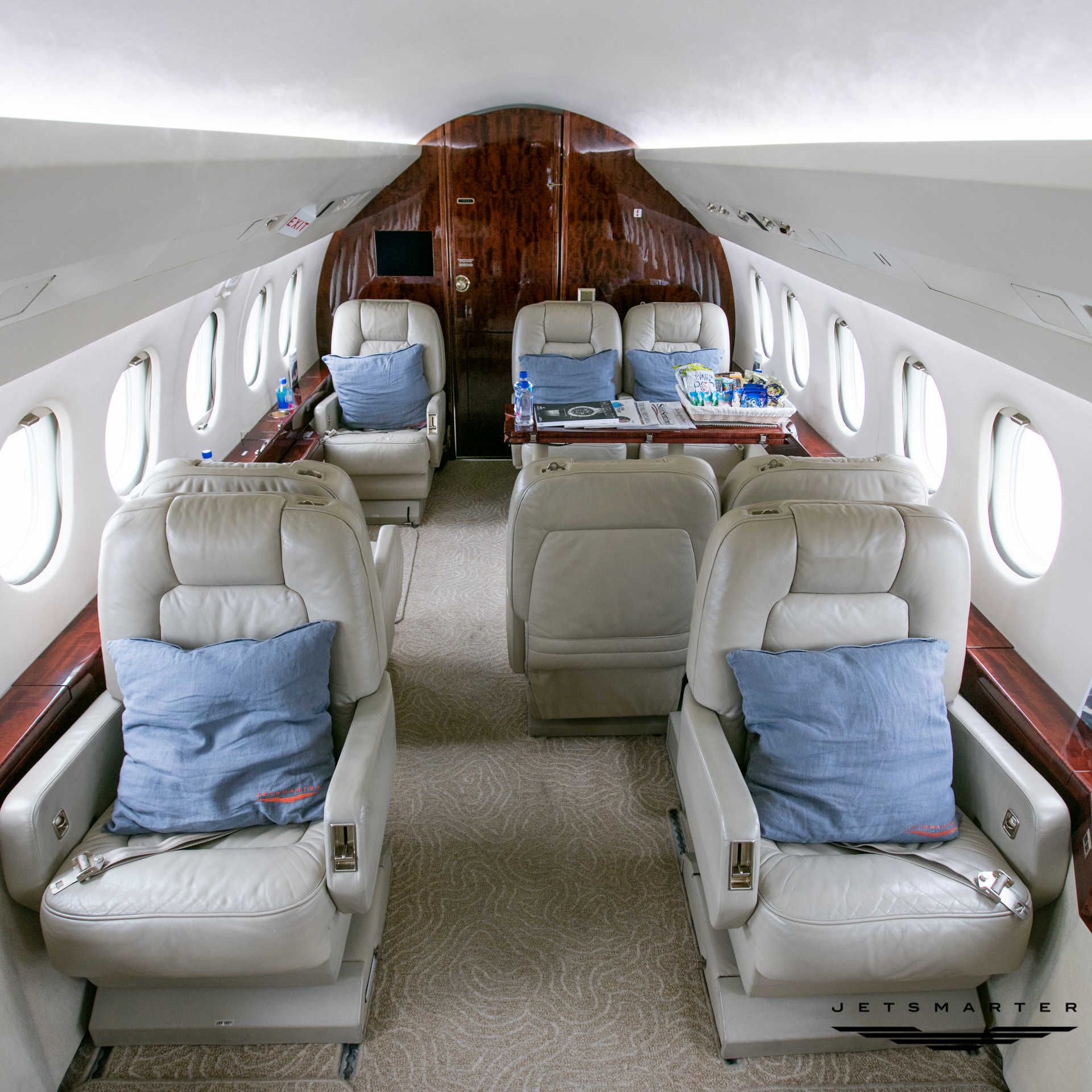 Cabin Specs: 26.3 ft long, 7.7 ft wide, 6.2 ft high – In other words, NBA point guard Tony Parker could stand up, stretch out and dribble down the aisle comfortably.

Maximum PAX: 10
Onboard Amenities & Services:
Flight attendant

Full-sized lavatory, with shower

Falcon's roomy, stand-up cabin height

Large galley for plenty of refreshment
Fleet Fact: Dassault built a suped-up version of the Falcon 2000 for the French Navy, called the the Falcon 2000 MRA (maritime reconnaissance aircraft).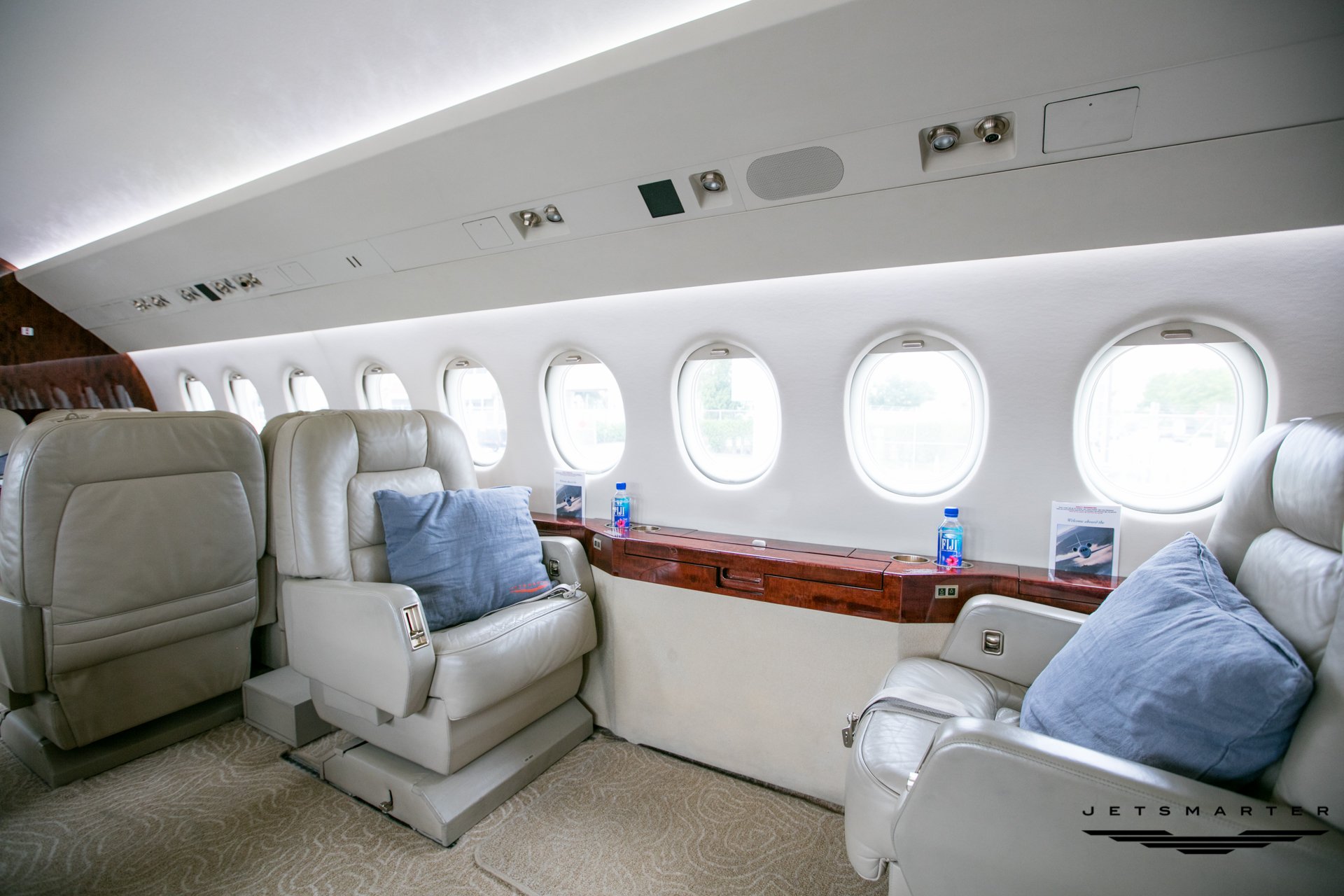 For $10,000/YR + A ONE-TIME $5,000 INITIATION FEE, start booking complimentary seats on JetShuttle™ flights and all-you-can-fly JetDeals™, and enjoy unparalleled membership privileges, including access to on-demand flight routes, helicopter transfers and 24/7 world-class concierge service.
Our annual membership fee increase goes into effect November 1st. Join today to lock in the current rate.
DOWNLOAD THE JETSMARTER APP NOW to register as a member, and discover why the sky is no longer the limit.

XO Global LLC is not a direct air carrier and does not operate any aircraft. All flights will be operated by properly licensed US or foreign air carriers. Membership is subject to the terms of the applicable Access Membership Agreement. All services are subject to the terms and conditions available at flyxo.com/legal/. Fla. Seller of Travel Ref. No. ST42114.