Back
Making the impossible possible: Our Extraordinary Aviation Advisors
Sep 17, 2021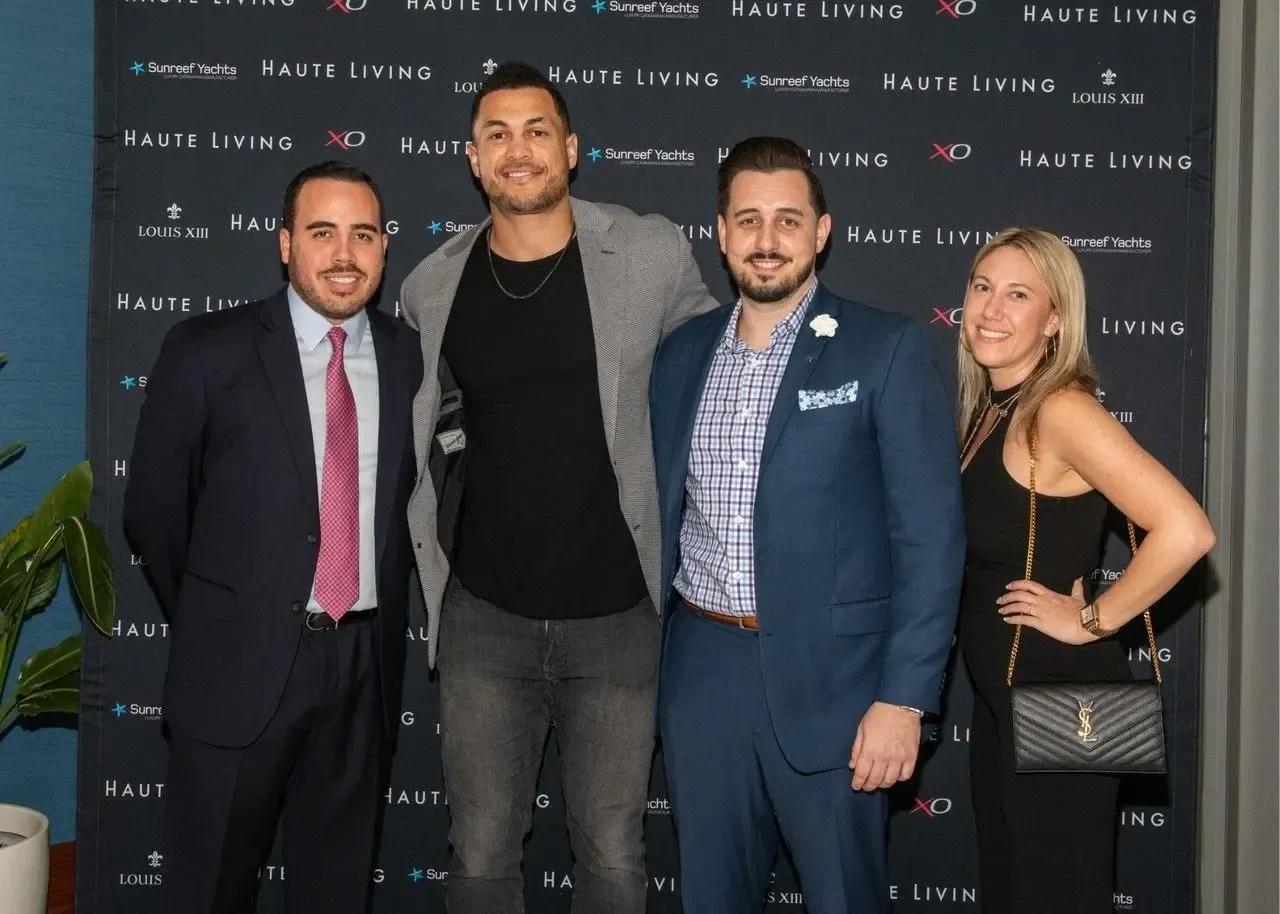 Here at XO, we fly people across the United States and around the world, every day. That said, there is no such thing as "the everyday" for our Aviation Advisors. Every 24 hours is different for the resourceful and empathetic team that is responsible for serving the complex travel missions and ever-changing needs of our clients – both individual and business travelers.
These missions – and our Aviation Advisors do think of them that way – range from bringing quarantined families home from destinations as diverse as Palma de Mallorca to Edinburgh, to arranging for a client to travel from Dubai to London in the face of a delayed commercial flight, to coordinating for the delivery of emergency medical supplies, to enabling families of COVID-19 victims to gain closure.
Executing these complicated operations successfully requires an extraordinary combination of sensitivity and tenacity. Our Aviation Advisors continually go above and beyond to exceed expectations; it's part of their dedication and our commitment, which can best be described by the standard that we set for ourselves to "Always be above."
Our Aviation Advisors' remarkable service is just one reason that our members join us – through passionate referrals – and stay with us, year after year. So, we are overdue in introducing you to some of our team members and sharing their values and stories. XO stands out not just because of our group-owned fleet, global reach, and cutting-edge technology, but because of the quality of our people, who create the memorable experiences for our members.
Ron Silverman, XO's Chief Business Officer, describes a certain resourcefulness that is fundamental to the Aviation Advisor job. With a passion for jigsaw puzzles, Ron describes Aviation Advisors' problem-solving abilities as an extended metaphor for putting the right pieces in place: "I look at what we do on a daily basis, and it's up to us to figure out the puzzle.
It was Ron who solved the puzzle of getting XO's client from Chicago to Shanghai at a moment's notice, which meant not just locating the right aircraft, but also creating the perfect on-board experience, under tight time constraints: "Typically, this mission would have taken a full week of planning, not two hours." For the Chicago to Tokyo flight leg, Ron arranged for the delivery of a steak dinner, courtesy of Uber and an accommodating restaurant. However, that was trivial, compared to what Ron pulled off for the Tokyo to Shanghai portion of the mission. In pursuit of the best local sushi restaurant for his sophisticated "foodie" client, Ron knew he couldn't rely on the conventional choices found through Yelp and Google. He called the hyper-knowledgeable concierge of a 5-star hotel but learned that recommendations were only available to guests. Thinking outside the box, Ron booked a hotel room and secured the name of an insider restaurant known only to locals. As Ron shared, "I've been doing this for over thirty years, and, just when I think I've seen everything, something proves me wrong. Whatever the ask, we always figure it out. 'No' is never an acceptable answer. I am here to accommodate the customer. They're not here to accommodate me."
As Aviation Advisor Zina Malhotra sees it, a love of helping people is at the core of her role. "The advise and serve model is what has allowed me personally to go above and beyond. We are a service class that is the highest in the world. I find pleasure in anticipating clients' needs and desires before they even have to ask. Our clients recognize that we can't make all things happen, but, for the most part, every request is achievable, and we truly do everything we can to fulfill them." Zina's emotional intelligence enables her to be hyper-alert to client needs: "It's about being understanding and empathetic. If you're a person who listens to and cares about others, then any situation can be handled with grace. Name it, I've done it – from transporting newborns to transporting a parent to bury their child. Many situations are challenging, but it all comes down to how you express emotion through service and care."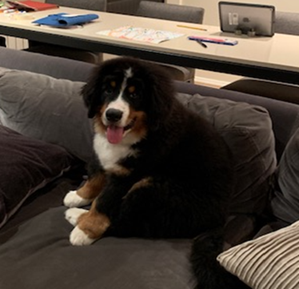 The rapidity by which COVID-19 transformed the world and the pandemic's impact on private aviation has created an unprecedented situation that our Aviation Advisors have responded to with their characteristic speed, tenacity, and humanity. Constantly changing border policies and regulations have required immediate responsiveness, often mandating a high level of interaction with international and regional governments.
Zina had to deal with the tragedy of a woman whose husband was a COVID-19 victim. During an emotionally devastating moment, it was logistically challenging to get the client to the ultimate destination, but Zina's role went beyond mere logistics: "I checked in periodically to make sure she knew I was on it. Every time we spoke, she was in tears and, at one point, she said, 'I have never met you, and I doubt I'll ever need to use your service again, but the care that you have shown me in a nightmare situation has been beyond my wildest dreams.'"
A happier COVID-19 story Zina shared related to a beloved dog that had the misfortune of being stuck abroad and needed to get home to its owners in California.  It took over three weeks and some creative thinking, but Zina arranged for a flight hostess to be categorized as a passenger, which made the trip – and the reunion – possible.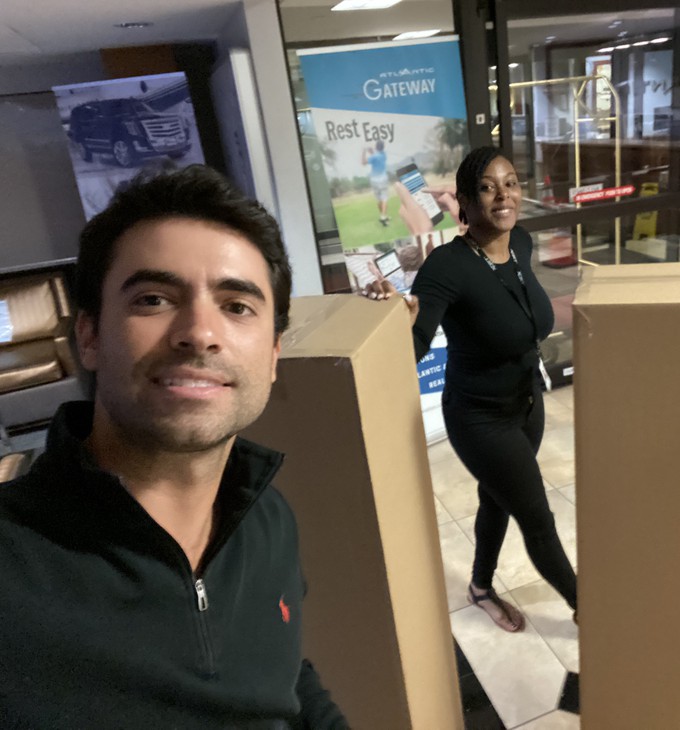 As you would expect, there is a range of "unusual usual" services that our Aviation Advisors perform day in and day out: returning lost laptops to homes and offices, facilitating reservations at top hotels, handling unique dietary restrictions for catering orders, and more. Recently, when there was no remaining space for golf clubs on a crowded aircraft, one of our Aviation Advisors picked up the clubs at the FBO, headed to a sporting goods store to purchase some shippable carriers, and facilitated next-day delivery and golfing satisfaction. 
Finally, we need to recognize our XO community members, who deeply appreciate the dedication of their Aviation Advisors and are not shy in praising their service commitment. As a client of Aviation Advisor Jenn Wyckoff's colorfully shared: "Even when we screwed up our flight plans, Jenn bailed us out."
To learn more about this post, our Membership Programs, or some of our top flight routes such as Geneva to Tel Aviv, Riyadh to Kuwait, or Las Vegas to Pheonix, please feel free to contact our team:
Schedule A Call With Our US Team
Schedule A Call With Our EU Team
Schedule A Call With Our MENA Team
These references and links are being provided as a convenience and for informational purposes only and do not constitute an endorsement or an approval by XO of any product, process or service, or its producer or provider. XO Global LLC is not a direct air carrier and does not operate any aircraft. All flights will be operated by properly licensed US or foreign air carriers. All services are subject to the terms and conditions available at flyxo.com/legal/. Fla. Seller of Travel Ref. No. ST