Back
When Does Luxury Become Obsession?
Sep 17, 2021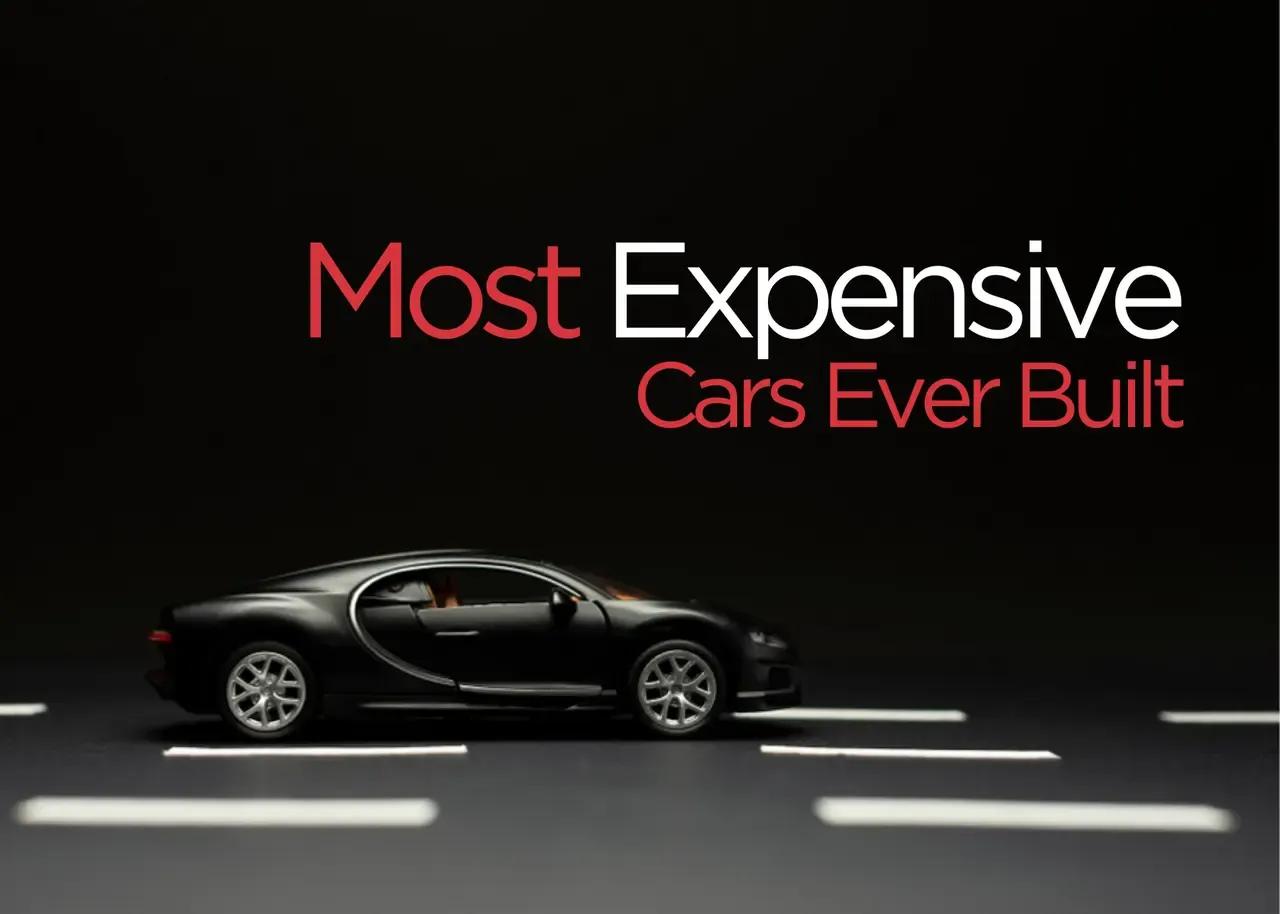 All luxury cars transcend the utilitarian role of transporting oneself from Point A to Point B.  You don't require a BMW 7 series or a Mercedes Maybach to scurry down to pick up the proverbial quart of milk (or, today, oat milk.)  But it would not be inconceivable to employ said vehicle on this errand.
On the other hand, there are a very few vehicles whose value is so stratospheric that they exist to be virtually imprisoned in hermetically sealed luxury garages, whose air is filtered and access is limited. These are literally one-of-a-kind creations that were built to defy the norms, and to further exalt names like Bugatti, Lamborghini and Aston Martin. They are seldom shown, never driven, always wrapped in an aura of mystery. 
They fascinate us because they are both astonishingly valuable and almost totally useless; they are too valuable to drive – multi-million dollar versions of the expensive bottle of wine in your cellar that's too pricey to drink.
Here are the best examples we know of that complicated paradox.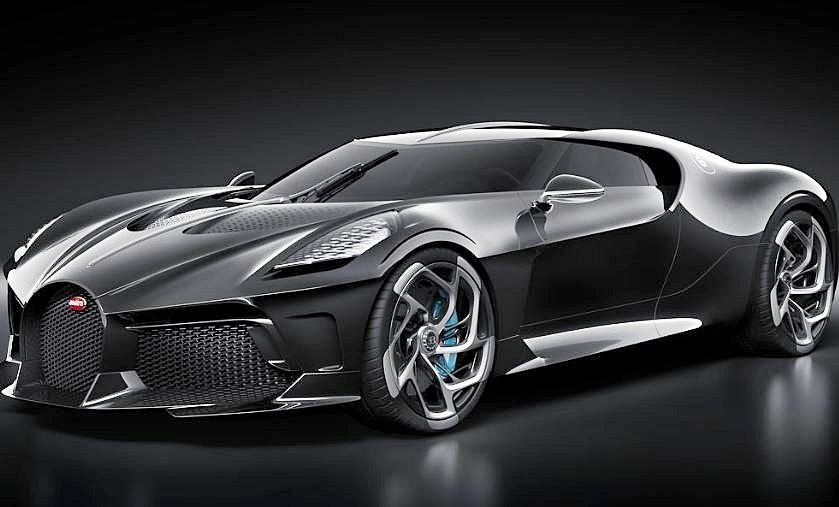 Originally, four examples of this magnificent machine were created, but one was lost during the Second World War. Its whereabouts remain an abiding mystery, a treasure-hunt which has remained frustrating and is captured in this well-researched story from TheDrive. Originally called the Type 57 SC Atlantic Coupe, Bugatti rebranded it as "La Voiture Noire" when it was introduced last year at the Geneva Motor Show.  At $18.9 million, Road and Track describes it as "the most expensive new car ever sold." For that investment, its unnamed buyer gets the privilege of commanding a 1,500 horsepower engine and 180 pound-foot of torque, which propel it from 0 to 60 mph in 2.5 seconds. But, Bugattti could have pushed it even further, with a spokesperson noting that they limited La Voiture Noire's top speed "to give it more touring refinement."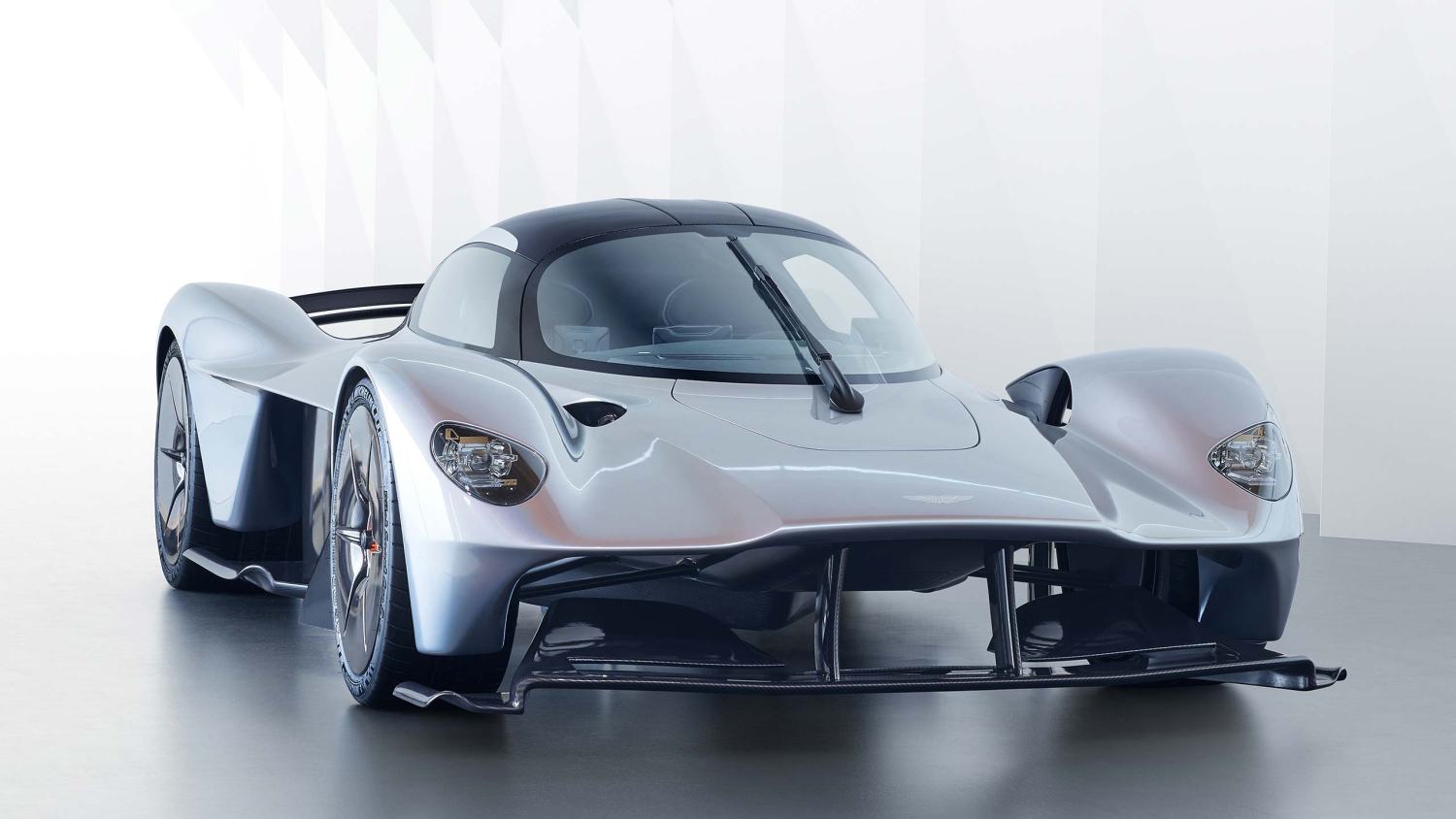 According to Norse mythology, the Valkyries were female gods who had the ability to choose those who will die in battle and those who will live.  We don't know how much Aston Martin thought about those implications, but they sure are proud of the name, writing on their website that it is "An incredibly special car with an equally remarkable name. One that immediately evokes connotations of power and honor, of being chosen by the Gods." You also need to be chosen by the fates of finances to be able to fork over $3MM plus for a vehicle that Car and Driver describes as " … essentially a Formula 1 car disguised as something you might see in a sci-fi film about street racing."  The Formula 1 DNA comes from the fact that it is a collaboration between Aston Martin and the Red Bull Formula 1 racing team. With 1,160 horsepower and 664 pound-fee of torque, this Norse Star of transportation is reputed to be the fastest street car in the world. But don't think about deleting your Uber app quite yet; only 150 examples will be available and all have been spoken for.  Interestingly, Aston Martin doesn't want any opportunistic buyers in the community; Andy Palmer, the CEO, said that if you plan to flip the car, the company will not only cancel your reservation but ban you from purchasing any other Aston Martin special editions.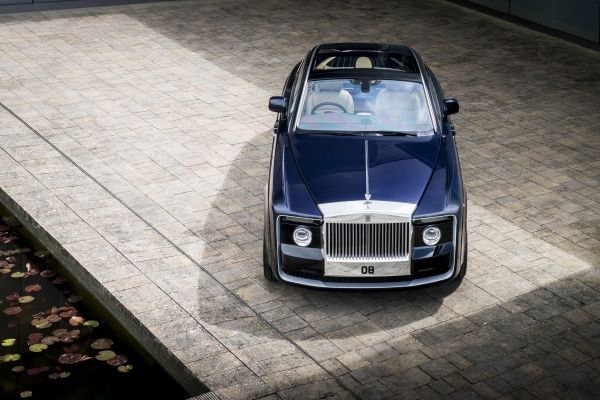 Unveiled at the Concorso D Eleganza, this is a one-off automobile - not a production-line model - which was designed and built as a fantasy-satisfier for a skylight's-the-limit mystery billionaire. And while the buyer may be a mystery, Rolls Royce wasn't exactly shy about flogging their innovation; they sent out a 2,500 word PR release that the Verge called "fantastically baroque." In fact, baroque or not, when you set Rolls Royce loose on a journey to create what is "conjectured" to be the most expensive car ever built – rumors are that iwas sold for $13MM -  you end up with a vehicle that inspired Cars.com to list its "13 Absurdly Opulent Features." If you're wondering, it's called the "Sweptail" because the design of the hind portion of the car resembles the "swept back" tail of the luxury Rolls Royce's of the 1920s.  The elegance of those lines, however, actually stand in contrast to the grille, which is rather menacing given its size and intimating countenance.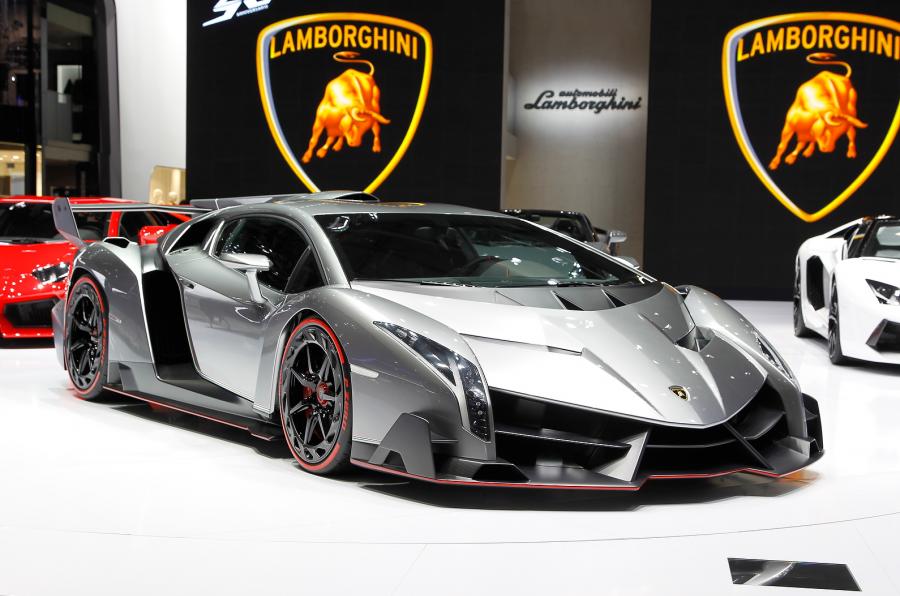 Built to celebrate the 50th anniversary of Lamborghini, this car was introduced at the 2013 Geneva Motor Show. At that time, it had a price tag of US $4,000,000, making it  one of the most expensive production cars in the world. (Since then, of course we have had a great deal of luxury indulgence inflation.) Car and Driver describes it as a "street-legal racer based on the Aventador" and goes on to point out some unique design attributes:  "It marks a radical departure from the look established by former chief designer Luc Donckerwolke …we've seen Lamborghinis becoming more complex and playful over the years, but their overall shapes…have evolved carefully. But the Veneno looks as if it has been assembled from separate, loosely connected units, featuring bulging muscles and a provocative, LMP-esque dorsal fin in the rear." Only one has ever shown up on the secondary market, and it wasn't at eBay motors.  The Swiss government seized one belonging to the son of the President of Equatorial Guinea based on corruption charges.  It brought $8.3 million at auction, which shows that corrupt officials also invest wisely.
At XO we appreciate precision, elegance and transportation (on the ground or in the air!)  We specialize in the latter, as you know, and thanks to our recent merger with Vista Global, we have created one of the largest and most technologically advanced private aviation groups in the world.
You can book a private charter, or shared charter, or even an individual seat as fast as any of these vehicles can go from 0-60. You can accomplish that through our intuitive app, or with a 24/7 Aviation Advisor. 
If you would like more information about this post, or any of our Membership Programs, please feel free to contact our team:
Schedule A Call With Our US Team
Schedule A Call With Our EU Team
Schedule A Call With Our MENA Team
XO is a foreign air charter broker. It is not a direct air carrier and does not operate any aircraft. All flights will be operated by properly licensed air carriers or foreign air carriers. All services are subject to the terms and conditions available at flyxo.com/legal. Fla. Seller of Travel Ref. No. ST42114