Back
The future of private aviation — the XO app
Jan 18, 2023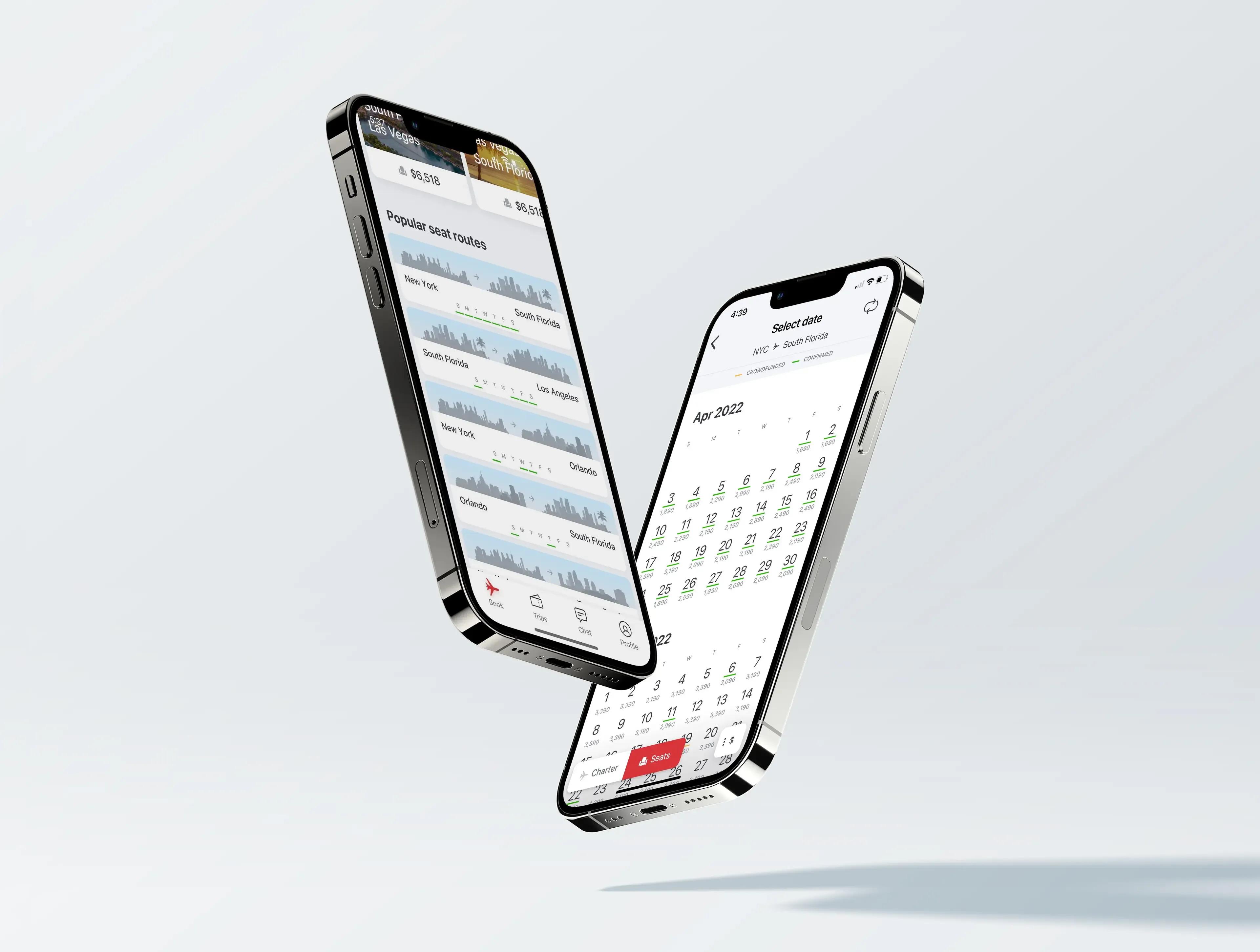 With XO's intuitive app technology, you can easily tap into the future of private flying. Here you can search and book private flights in as little as three simple steps and view immediate, transparent pricing information across the largest, most innovative, private aviation marketplace.
With XO, what you see is what you'll get — across a global network of more than 2,400 safety-vetted and verified aircraft. 
Our unique model allows you to book an entire private jet, choose individual seats on shared flights, or crowdfund with family and friends. — all with efficiency, transparency, and simple accessibility. 
XO technology delivers your preferred private travel details seamlessly and digitally to  offer you the best value for a superior private flight experience to the private terminal of your choice. 
Part of the Vista private aviation ecosystem, XO's network of more than 2,400 aircraft encompasses  the full spectrum of cabin sizes, including, as available, the Vista Members' fleet of 360 aircraft, including super-midsize, long-range, and super-long-range aircraft, and the largest fleet of Global 7500s — the world's largest and longest-range business jet.
To learn more about this post, our Membership Programs, or some of our top flight routes such as New York to Dallas, New York to Bahamas, or New York to Washington DC, please feel free to contact our team:
Schedule A Call With Our US Team
Schedule A Call With Our EU Team
XO Global LLC is not a direct air carrier and does not operate any aircraft. All flights will be operated by properly licensed U.S. or foreign air carriers.  All services are subject to the terms and conditions available at flyxo.com/legal. Fla. Seller of Travel Ref. No. ST42114.