Back
From the Flight Deck, Vol. 3
Watch as Founder & CEO Sergey Petrossov shares how
JetSmarter gives you the power to not only travel
smarter, but to do life smarter.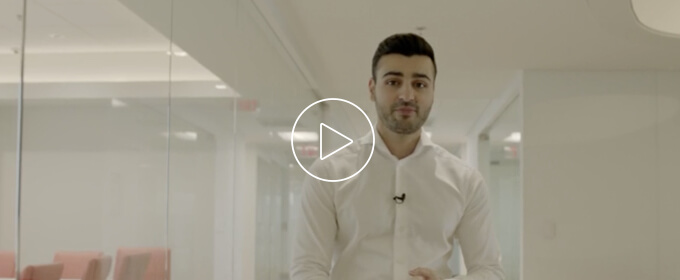 When you download the latest version of the app, you'll now see the new Member Benefits link on your profile page.
Here's how it works: We've partnered with some of the biggest brands around the world to bring you premium membership perks in:
FASHION AND SOCIAL
FOOD AND WINE
BODY AND SOUL
SPORTS AND RECREATION
LIFESTYLE SERVICES
Everything from complimentary massages, dedicated personal shoppers, yachting, dinner parties, luxury getaways, and more — these JetSmarter member benefits are yours for the taking.
Tap PROFILE > MEMBER BENEFITS to see the full list of perks, and be on the lookout for new benefits to be added often.

As a member, you know JetSmarter is more than just a smart way to travel. It's also an elite social network that connects you with like-minded members around the world.
We just launched our new members-only event portal where you can see upcoming events, lock in your RSVPs, and give your social calendar an instant upgrade.
TO ACCESS THE PORTAL:
OPEN THE APP > TAP PROFILE > TAP EVENTS
We look forward to welcoming you at a future event soon.

As part of our continued expansion around the world, we are pleased to announce the opening of our newest office in London. We currently have 20 team members in this location – a blend of Membership Specialists and Business Development Managers – with additional team growth expected in the coming months.
If you're in the London area at any point, please drop in and say hello. We would love to see you. Also, please invite your friends across the pond to stop by. It would be our pleasure to show them around and welcome them to the JetSmarter community.
Montpelier House
106 Brompton Road, 2nd Floor
London, United Kingdom, SW3 1JJ
JETSMARTER LONDON OFFICETHE SALES TEAM HARD AT WORK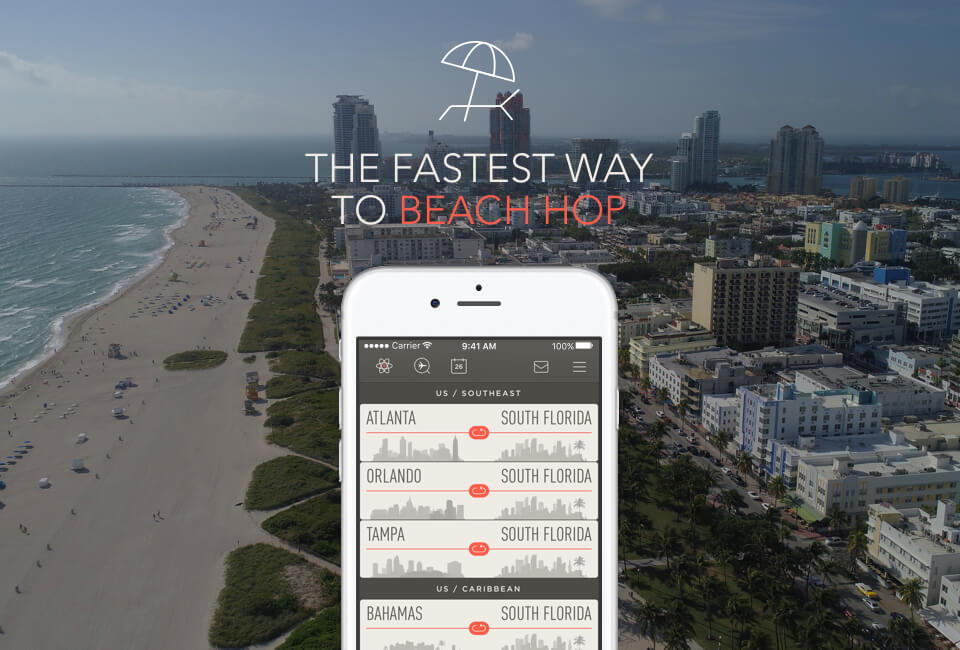 The Turnpike just got trumped as the best way to travel throughout Florida. If you haven't already, check out our newest routes between Fort Lauderdale, the Bahamas, Orlando, and Tampa-St. Petersburg, and start jetting over the traffic and leaving expensive puddle jumpers in your jet stream.
MEET OUR MEMBER

OF THE MONTH
This month, we're featuring entrepreneur, actor, and author Jill Zarin. You may know her from Bravo's The Real Housewives of New York City or from her multiple NYC-based lifestyle product lines. But here at JetSmarter, we now call her "the Referral Queen". Thank you, Jill, for referring the most new members to our community in January!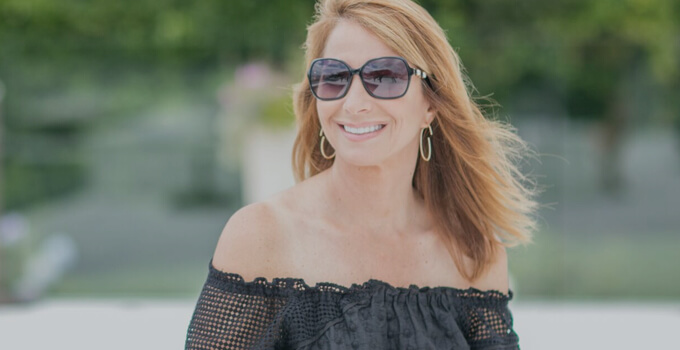 JILL ZARIN
JS: WHAT HAS BEEN YOUR FAVORITE EXPERIENCE ON A JETSMARTER ROUTE?
ZL: I have so many great stories to share, but my favorite one was being able to take a few friends to Nashville on an empty leg, and another was taking my sister and nephew on their first private plane flight and heli-copter ride from D.C. to New York City.
JS: HOW DOES JETSMARTER HELP YOUR BUSINESS SUCCEED?
ZL: I do what I love, and I don't think of it as work. I wake up every day and think about what will make us happy and try to achieve that goal. It has worked very well for me as a wife (to Bobby Zarin), a mother (to Allyson Shapiro and my Chihuahua, Ginger), a business owner (Zarin Fabrics), and have created the shapewear brand Skweez Couture, as well as Jill Zarin Jewelry, and Jill Zarin Home. I also have a line of rugs in development. Additionally, I have been the brand spokesperson for Kodak and Streits, so when someone asks me "What do you do?" it is a very complicated answer.
One of my proudest achievements professionally was writing a book with my mother, Gloria Kamen, and my sister, Judge Lisa Wexler, called Secrets of a Jewish Mother. We have used that book as a platform to travel the country speaking to incredible groups of women about the power we have within ourselves to create a successful life.
So, how does JetSmarter help my business succeed? First and foremost, every time I fly private, it makes me feel very special and puts me in the BEST mood. If you ask anyone who works for me, they would concur! Happy wife, happy life. Happy boss… happy, happy boss? I love to meet new people, and I have to say that I have made lifelong relationships with people I met on flights. Being a JetSmarter member is like being a member of the most exclusive country club in the world.
JS: HOW DOES JETSMARTER SUPPORT YOUR LIFESTYLE?
ZL: Bobby and I have a very busy life. We have four homes and love to travel. We used to spend a lot of time in air-ports, which requires long lead times. Now we have more flexibility and can fly closer to our homes where we can get more done in a day. We can fly from Westhampton directly into Boca Airport door to door in four hours, where it used to take the entire day before we found JetSmarter.
One of JetSmarter's biggest assets is its people. I have watched this company grow from a tiny, four-room office in Boca Raton, FL to four entire floors in Fort Lauderdale and more than 250 employees. It's incredible!
I would like to give a personal shout out to Joe Benson, Jim Tornabene, Jen Grimes and the entire JETSHUTTLE team for answering my questions 24 hours a day. And I really mean that. Bobby and I like to plan trips when everyone else is sleeping, and JetSmarter always answers the phone.
I have personally never seen a company grow as fast and efficiently as JetSmarter, and I am proud to be a member of the JetSmarter family. My goal in life is to continue to help JetSmarter grow and thrive, so they are flying for the next 50 years!
TO CONNECT WITH JILL: