Back
Exclusivity Flourishes at the Best Private Clubs in NYC
Sep 17, 2021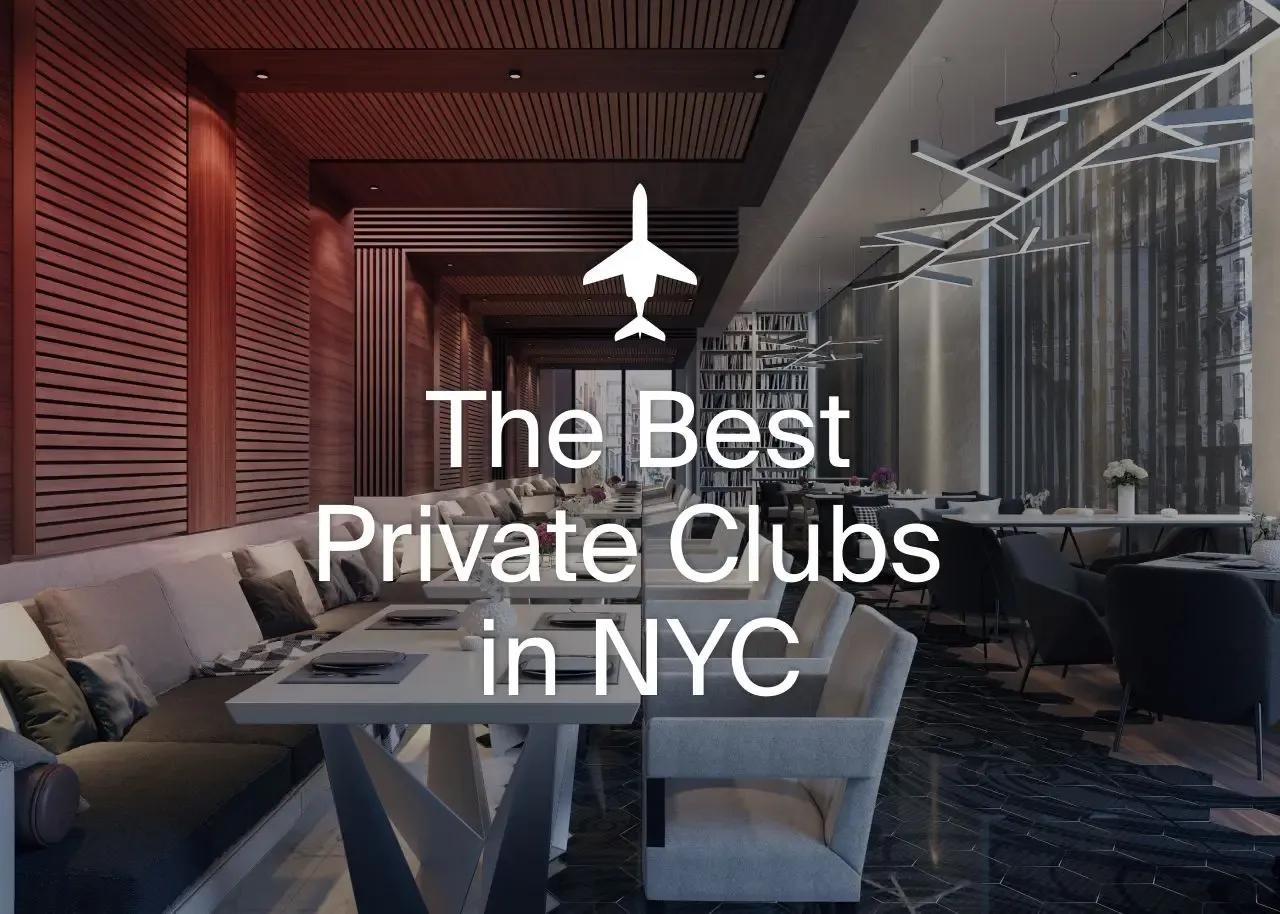 New York City is rightly known as the "City that Never Sleeps." High-quality nightlife abounds in this vibrant metropolis, and visitors and residents alike are never lacking for interesting activities, events, and entertainment.
Among the city's robust networking scene are several private clubs, where individuals can socialize with others who share their interests. When traveling to New York City via XO's private jet solutions, take time to seek out and enjoy these top-notch NYC private clubs:
1. Soho House
Soho House NYC, in Manhattan's Meatpacking District, includes both a hotel and a members' club known as The House. The House includes several distinct spaces, including the Drawing Room, a comfortable space for meeting, working, eating, and drinking; the Club Bar, with booths, vintage bar stools and fireside seating; the Pantry Bar, with a cheese and meat counter and a self-service candy bar; the Vinyl Room, which hosts events for members; the Rooftop, which includes a swimming pool and views of downtown Manhattan; and the Restaurant, where seasonal and American food is served all day. Soho House also has private spaces to rent for events and parties.
2. The Knickerbocker Club
The highly-rated Knickerbocker Club, known informally as The Knick, is a luxury hotel in Times Square situated in a legendary New York landmark. In addition to 330 luxe guestrooms and suites, The Knick also boasts "Manhattan's Most Electrifying Rooftop." The Knick's St. Cloud Rooftop is one of the premier rooftop bars in NYC, and a pinnacle of the establishment's Atop Times Square experience. The space includes three plush corner Sky Pods that overlook Times Square, an exclusive Waterford Crystal Lounge, the ultra-luxe private room, and stylish indoor and outdoor seating options. Guests can enjoy sophisticated entertainment, upscale dining, and a progressive cocktail menu. Another space to check out is the Charlie Palmer at the Knick Restaurant, with its offering of live music and exquisite cuisine.
3. The Metropolitan Club
The Metropolitan Club New York is a swanky establishment that's been operating since 1891. Members and their guests have to abide by a simple set of house rules: Men must wear jackets and ties at all times and women must wear dresses, skirts, or pantsuits; no cellphones or laptops are permitted except in private meeting rooms and bedrooms, and no pets allowed. In return, members are able to enjoy a club steeped in deep tradition and history. The breathtaking space is able to be used for weddings, conferences, social events, and galas.
Traveling in Luxury
Leisure and comfort don't have to start once you are tucked away inside one of NYC's private clubs. Travel stylishly and conveniently on a private jet to NYC, courtesy of XO, a leader within the private aviation industry.
If you would like more information about this post or any of our private jet charter memberships, please feel free to contact our team:
Schedule A Call With Our US Team
Schedule A Call With Our EU Team
Schedule A Call With Our MENA Team
These references and links are being provided as a convenience and for informational purposes only and do not constitute an endorsement or an approval by XO of any product, process or service, or its producer or provider. XO Global LLC is not a direct air carrier and does not operate any aircraft. All flights will be operated by properly licensed US or foreign air carriers. All services are subject to the terms and conditions available at flyxo.com/legal/. Fla. Seller of Travel Ref. No. ST