Back
These entrepreneurs never stop soaring.
Sep 17, 2021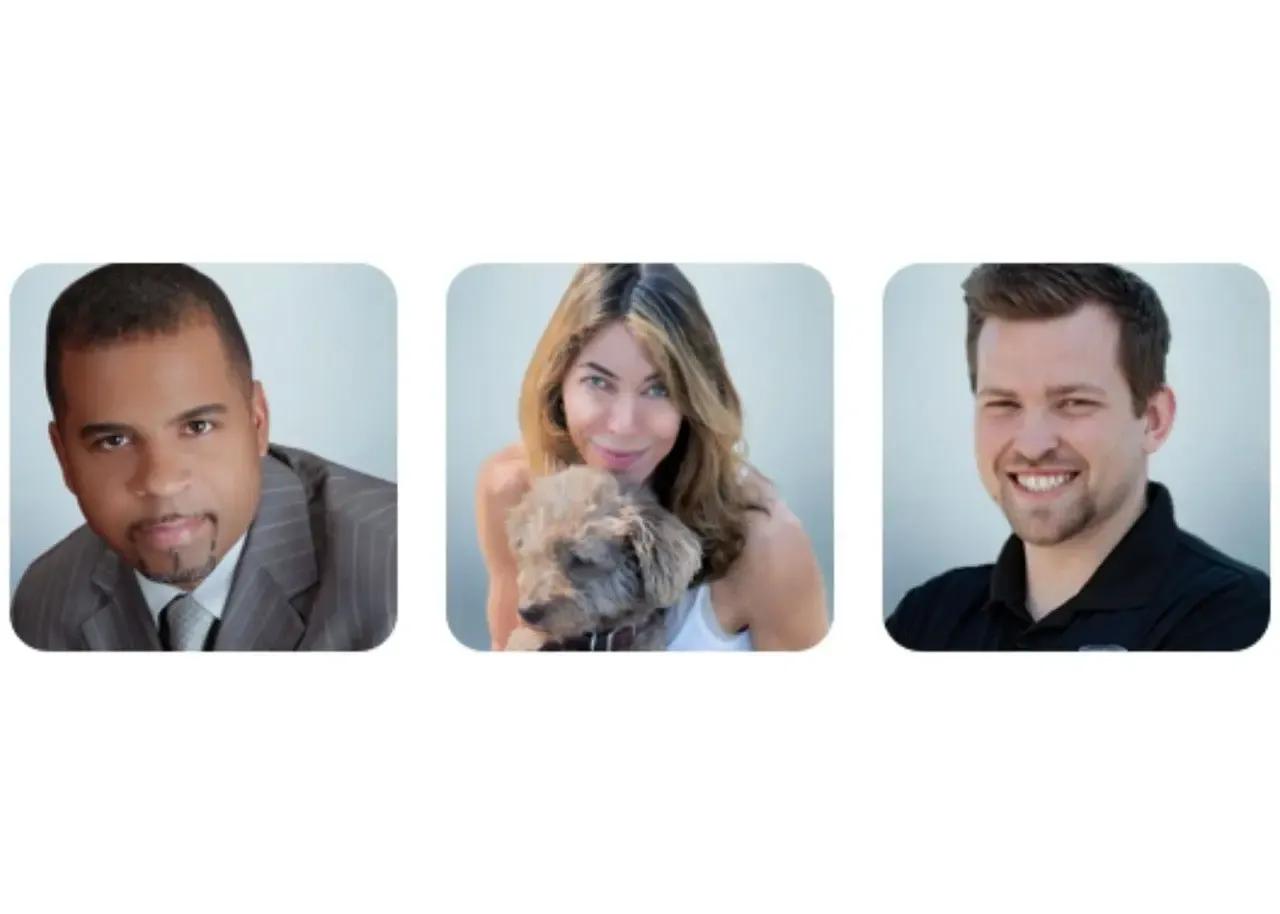 For our "New Heights of Success" contest, XO and our parent company Vista Global invited entrepreneurs from across the globe to share their unique success stories. We had some impressive entrants to choose from, and although our three winners represent very different industries, they share a never-ending drive to succeed. Each winner will be featured across our social media channels and in an email that is shared with our sophisticated flying community. They'll also receive a complimentary Signature Access membership from us.
Winner 1: R. Michael Tarpley
Our first winner is the founder of two successful businesses and has authored two inspirational books, but he's had a long journey to the top. R. Michael Tarpley started out working in warehouses, restaurants, and call centers, until finally joining corporate America, where he climbed the ladder to become a global director. Five years ago, he decided to leave the comfort of corporate life and put his fate in his own hands, starting Maid For That…, LLC, a maintenance, janitorial, and cleaning company. His goal is to help others gain employment, develop leadership skills, and eventually run his own franchises.
"I'm different in the sense that in business, and in life, I believe in always putting your best offer on the table and then, only negotiate when absolutely necessary." R. Michael Tarpley
Winner 2: Beth Shaw
23 years ago, Beth Shaw started YogaFit in her living room and out of the trunk of her car, and has since grown it into a multimillion-dollar international brand. YogaFit now has a faculty of 75 master trainers, consisting of mental health professionals, doctors, respiratory therapists, and addiction & recovery experts. Beth's currently spearheading the organization's movement into corporate wellness webinars, aimed at helping employees manage stress, anxiety, and depression, by providing them with self-directed physical and mental health solutions.
"Business without a higher purpose than profit is pointless." – Beth Shaw
Winner 3: Caleb Carr
Caleb is the Founder and President of Vita Inclinata Technologies, a Colorado-based company that develops load stabilization technologies, a dual-use technology that can be utilized both for helicopter rescues and crane operations. Following a tragic event involving a friend who wasn't able to be saved by a rescue helicopter due to thick tree cover, Caleb founded Vita, aimed at building technology that brings people home… every time. Mr. Carr has been featured on Forbes' "30 Under 30" list and has been awarded the Entrepreneur Of The Year ® Award in the Mountain Desert region.
"As entrepreneurs, we can't stop. We can't give up. We must continue to push forward, to adapt and find new ways to succeed. The Vita team has done just that." – Caleb Carr
We are thrilled by the quality of the entrants and feel privileged to be able to present our winners' inspiring stories to our community. Please join us in congratulating them.
To learn more about this post, our Membership Programs, or some of our top flight routes such as Guangzhou to Tokyo, Macao to Tokyo, or Faro to Manchester , please feel free to contact our team:
Schedule A Call With Our US Team
Schedule A Call With Our EU Team
Schedule A Call With Our MENA Team
XO Global LLC is not a direct air carrier and does not operate any aircraft. All flights will be operated by properly licensed US or foreign air carriers. Membership is subject to the terms of the applicable Access Membership Agreement. All services are subject to the terms and conditions available at flyxo.com/legal/. Fla. Seller of Travel Ref. No. ST42114.