Back
Enhanced privacy and a reimagined new cabin await you on your next Challenger 300 flight
Sep 17, 2021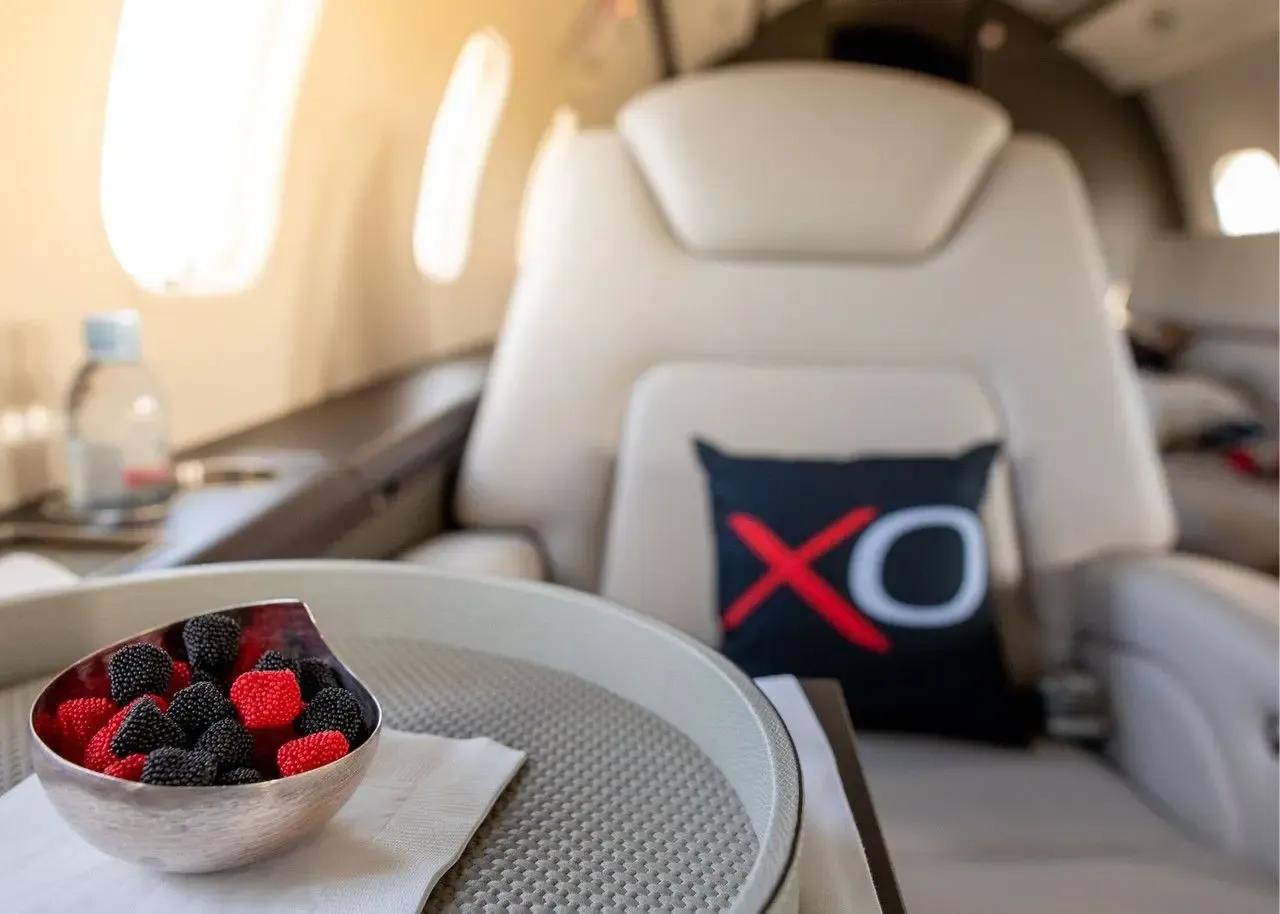 When XO and its parent company Vista Global made the decision to take a fresh look at the cabin of the Challenger 300, we approached it from the perspective of the entirety of the experience.

Recognizing that privacy is paramount for everyone who flies with us, we installed a pocket door that gently slides shut - turning the Challenger 300 cabin into a quiet, calming, and secure space. We made this investment because the interior of a private aircraft is an environment that must meet diverse needs - as a productive workspace, a zone to engage in uninterrupted personal conversations, and as a place to simply detach from the stresses of everyday life.
The pocket door is actually an innovation that was created by a thoughtful collaboration between Vista Global and Bombardier, and we are now making it available to the Challenger 300. Of course, your cabin hostess is always standing by to deliver the attentive and discreet service you expect from XO and Vista Global.
As far as the cabin interior itself, those of you who have flown on the Challenger 300 before, will have an opportunity to discover our new vision of modern, livable luxury. That includes fine leather and other materials that have been sourced from bespoke sources and artisanal workshops.  Of course, hygiene protocols are always at the forefront of our thinking, so to further heighten our standards, the staff cleans and disinfects each aircraft before and after every flight.
We're proud of the transformation that we've brought to the Challenger 300, and look forward to welcoming you soon.  As always, your feedback is very meaningful to us.
To learn more about this post, our Membership Programs, or some of our top flight routes such as Denver to Chicago, Cape Coral to Boston, or Seattle to Las Vegas, please feel free to contact our team:
Schedule A Call With Our US Team
Schedule A Call With Our EU Team
Schedule A Call With Our MENA Team
These references and links are being provided as a convenience and for informational purposes only and do not constitute an endorsement or an approval by XO of any product, process or service, or its producer or provider. XO Global LLC is not a direct air carrier and does not operate any aircraft. All flights will be operated by properly licensed US or foreign air carriers. All services are subject to the terms and conditions available at flyxo.com/legal/. Fla. Seller of Travel Ref. No. ST42