Back
What Are The Different Classes of Private Aircraft?
Sep 17, 2021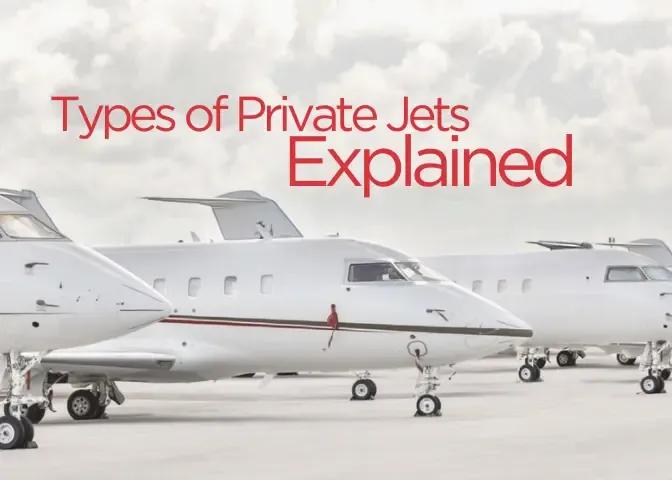 When it comes to flying on a private jet, it is far from "one size fits all." In fact, there are several types or categories of private jet. Which is best for you depends largely on where you are flying and how often you fly via private jet.
The Different Types of Private Jets Explained
Turboprop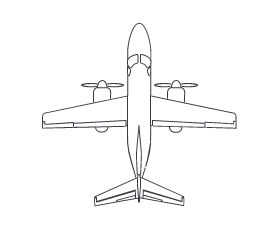 When most people think "private plane" and executive jet comes to mind. However, quite a number of "private jet" charters, are not flown on jets at all. If you think propeller planes are a thing of the past, think again! Quite a number of private business flights are made on modern, turboprop aircraft. These planes are ideal for shorter flights, of to get private jet charter clients into and out of airports that even the smallest jets cannot get to. When a turboprop will do, you can save significantly!
Light Jets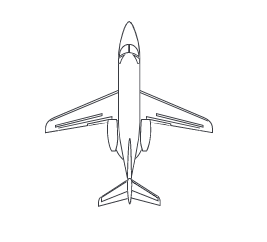 Light jets are the typical "executive jet."  Light jets are small, and speedy, designed for the business traveler who needs to do regular "city to city" hops such as New York to DC, or Boston to Atlanta. They have a range of about 700 – 2000 miles. The Hawker 400 XP boasts great performance and one of the most spacious cabins in the category.
Mid-Size Jets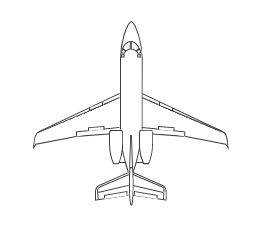 Mid-size jets are designed for smaller groups, accommodating usually about 3 – 5 passengers in comfort. They are somewhat slower than mid-size jets, with a top speed of about 530mph. Their range is about 1300 – 1500 miles, making them ideal for our most popular route – New York to Miami. The most prominent jet in this category is the Hawker 800XP.
Super Mid-Size Jets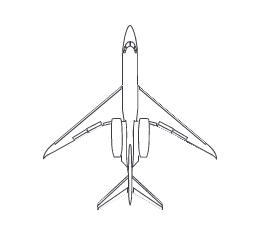 This is a very popular class of private jets.  Super-mids are ideal for intermediate to large groups of passengers. They have been designed to be a very fast and cost-effective way to fly between routes in the 3500 – 4000-mile range. This makes them ideal for flights such as from Boston to LA, or Seattle to Tampa. Super Mid-Size jets can accommodate up to nine passengers and are very fast. In fact, the most popular private jet in this category, the Cessna Citation X, is known as the fastest airplane in the world for civilian use.
Heavy Jets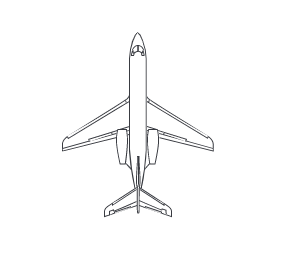 Heavy jets are designed for flyers that tend to fly with large groups of passengers, those who need to fly internationally, or coast-to-coast nonstop, or just desire the ultimate in comfort  and luxury.  Heavy jets have the longest range of  all classes of private jet. They can easily carry up to 12 passengers in complete comfort, can achieve speeds of nearly 600mph, and have more than a 5000-mile range. A heavy jet can fly non-stop New York to Paris, or Los Angeles to Moscow. The most well-known private jets in this category  are the Gulfstream G450 and Gulfstream GIV.
Ultra-Long Range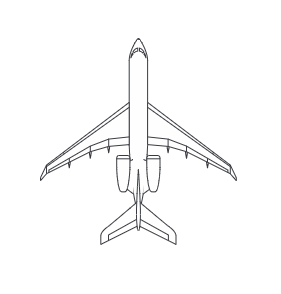 Ultra-long range jets are the epitome of style and performance of private jets. Ultra-long range heavy jets are superbly appointed with loads of passenger and baggage space, stand-up cabins and lie-flat beds. Enclosed bathrooms are a standard feature.
The Gulfstream G550, Bombardier Global 6000, and Dassault Falcon 7X are the tops in the class of ultra-long range jets. To fall into this league, aircraft must have a range of 6,000 to 6,500 nautical miles.
Why Is It So Important to Know the Differences Between the Classes of Private Jets?
It is important for anyone who is a regular traveler on private jets - or think they would like to be -  to understand the differences between these categories. Not only so you have a better understanding of your travel needs, but mainly because most methods of private air travel lock you into a particular class of jet.
But, at XO, we are changing all of that. Our unique On-Demand business model, allows you to book, exactly the kind of jet you want or need, every time you fly!
The recent official launch of XO marks the beginning of a new world for all private aviation customers. Our on-demand solution has completely digitized the private aviation experience and provides guaranteed availability on anything from a full private charter to a single shared seat on an existing flight, all at very competitive prices.
It is truly a revolution in private aviation.
If you would like more information about this post, or any of our private aviation subscriptions, please feel free to contact our team:
Schedule A Call With Our US Team
Schedule A Call With Our EU Team
Schedule A Call With Our MENA Team
XO is a foreign air charter broker. It is not a direct air carrier and does not operate any aircraft. All flights will be operated by properly licensed air carriers or foreign air carriers. All services are subject to the terms and conditions available at flyxo.com/legal. Fla. Seller of Travel Ref. No. ST42114