Back
Cryptocurrencies and Private Aviation
Sep 17, 2021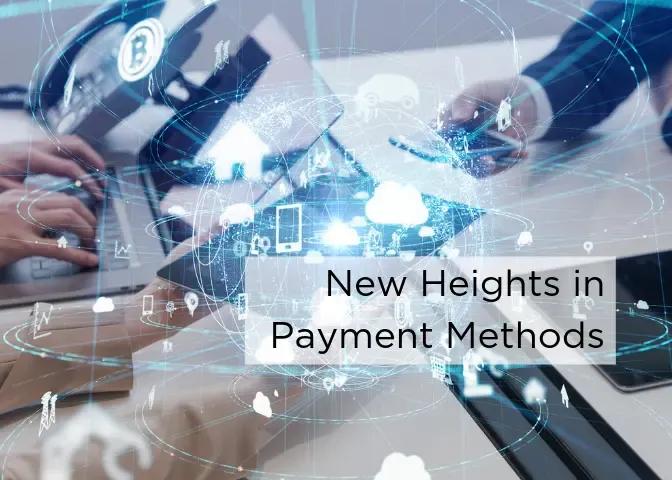 If there is any single industry that was more in need of a way to transfer often very large sums of money, securely, and very quickly it's private aviation. That is why many believe that cryptocurrencies and business aviation is a match made in heaven – or very high in the sky at least!
"You might be worth millions, but jet owners still aren't likely to throw you their keys in return for an IOU." Says Australian based Executive Pilot and Charter Manager Rickie Pegus, "But when you need to go NOW, or even tomorrow; how are you going to transfer a few hundred thousand to charter a private jet? We've been dealing with this problem and suffering the fee's and the delays since we began operating our own jets and finally; blockchain technology has risen to the standard required of the business aviation industry."
Speed and security when paying for a private flight, that could cost thousands of dollars, are the main assets cryptocurrencies such as Bitcoin and Ethereum bring to the private aviation market. This provides a win-win situation for business aviation providers and clients.
This is particularly important when a charter needs to be booked outside of normal banking hours, and services such as wire transfers may not be available. In a blockchain transaction, the jet charter company doesn't have to rely on normal business hours to implement the transaction and the passenger can usually have his or her payment processed in less than 30 minutes.
Fast, Cheap, Secure
There is an old adage when it comes to payments involving moving large amounts of currency – you can do them, fast, cheap, or secure – pick any 2!
For example, laying down over $50,000 for a private jet charter on your Visa Black is secure, but the fees will by sky-high. Cash? Sure, that's a quick and cheap option, but how secure is carrying around a suitcase full of cash? Wire transfers are secure, and do not usually have any significant fees – but for large-scale transactions, they could take a few days, and as stated above, are restricted to banking hours.
However, if you are among the high-net-worth individuals who own a Bitcoin Wallet, you get to have all three – fast, cheap, and secure.
At present, there are not too many private air charter operators who have adopted cryptocurrencies, but those who have, say that it is becoming an increasingly popular way to pay for private flights.
In marketplaces overall, according to the latest statistics, Bitcoin transaction volume is up over 55% from the previous year.  
Looking at it as an industry model that is seemingly natural for the growing use of cryptocurrencies, private aviation has the volume, the need, and transaction size, to support crypto use becoming increasingly desirable. Therefore, it is probably safe to say that more and more jet charter operators will jump aboard the blockchain revolution in the near term.   
No Matter How You Pay, XO is The Way To Go!
While it is hard to predict with any certainty just how much the use of cryptocurrencies will expand through the private aviation marketplace, one thing is sure, cryptocurrencies' digital nature is naturally in-synch with the way XO has completely digitized the private jet charter experience.
The idea that we are on the cusp of a complete "digital makeover" in private aviation, was echoed by XO's recent takeover by global aviation giant, VistaJet. As VistaJet's CEO Thomas Flohr said of the acquisition, "This acquisition is an important milestone for Vista Global, accelerating and executing our vision of digitizing the entire private aviation offering. Customers today want speed, reliability, and value, which in today's world is only possible with technology," said Flohr when he announced the acquisition.
"Vista Global's reach and infrastructure will take XO to the global stage to fully realize its potential. XO's technology will digitize Vista Global's market-leading customer offering to program members and on-demand customers."
If you would like more information about this post, or any of our programs, please feel free to contact our team at +1-888-80-FLY-XO.
XO may offer a number of programs, including whole aircraft charter, for which XO will act solely as your agent in arranging the flight, and Public Charters, for which XO will act as principal in buying and reselling the air transportation. XO does not own or operate any aircraft. All flights are performed by FAA-licensed and DOT-registered air carriers.