Back
This Caribbean Island is Best Traveled to by Private Jet
Sep 17, 2021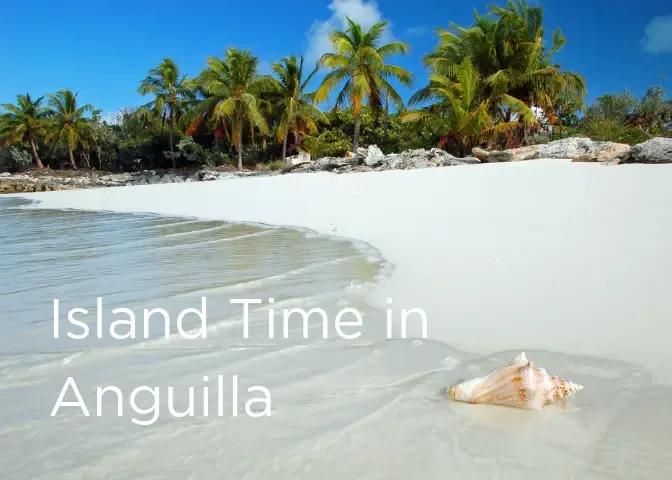 If you've ever set your eyes on the Caribbean, then you know just how gorgeous this place is. From breathtaking, crystal clear water to delectable cuisine and exciting nightlife, the Caribbean has something for everyone. However, it's important to know the differences between different areas of the Caribbean. While Cuba, Havana, and Jamaica are some of the most popular vacation destinations, there is one area that is just as gorgeous — Anguilla.
Anguilla is located in the Eastern Caribbean and consists of a small island with many offshore islets. From breathtaking beaches to top-notch luxury accommodations, this vacation destination is a must-see. While you can get to this area via commercial plane, it's best to fly private to Anguilla. We'll discuss the many benefits of traveling to Anguilla by private jet.
Convenience
If it's possible to travel to Anguilla from a commercial airline, you may be wondering the benefits of traveling via private jet. For one, flying private is extremely convenient. Instead of dealing with the chaos of commercial planes, you can relax in the private comfort of a plane entirely to yourself, your family, or shared with friends. In addition, flying private usually puts you much closer to your final destination. Furthermore, you can opt for catering onboard and enjoy unbelievable cuisine before you even set foot on Anguilla.
Unbelievable Scenery
Another reason to fly private to Anguilla is because of the amazing scenery. Not only will you experience jaw-dropping views once you step off the plane, you'll start your trip with incredible views as you're flying in. But once you get to Anguilla, you'll be in paradise. With gorgeous beaches and breathtaking water, the scenery will never get old. If you want to see some of the best views in the area, we recommend hiring a Anguilla travel guide.
Stress-Free Travel
Flying private takes away tons of stress. Instead of hanging around in the airport dealing with crying babies, delayed flights, and hours spent getting through security, flying by private jet takes away the stress of busy airport travel. Furthermore, you'll travel way more comfortably. If you've traveled via commercial airplane, you know how uncomfortable the flights can be. Private jets are so comfortable, you may have a hard time deplaning once you arrive. 
Delicious Food and Drink
Another great benefit of traveling to Anguilla is the delicious food and drink. From the food on the flight to the food on the island, you'll be surrounded by incredible cuisine. While you're traveling to Anguilla, you'll have the opportunity to enjoy a delicious meal prepared just for you. Once you step foot on the island, there are many food options to consider. If you're searching for local food with a great view, Straw Hat restaurant is a must. For a more romantic vibe, try Veya Restaurant.
Privacy
While traveling commercial can seem luxurious in first class, nothing compares to the privacy of traveling private. Whether you want to lounge out, play music, read a book, or check emails, you'll have the freedom to do whatever you want with the utmost privacy.
XO Can Help
If you're looking to travel to Anguilla by private jet, XO can help. Trusted worldwide, XO revolutionizes access to private aviation through our unique membership programs, operational excellence, and cutting-edge technology. Everything we do – such as offering transparent pricing on the XO mobile app, an unparalleled level of service, and fully refundable membership deposits– sets us apart while providing you with an elevated private aviation experience. The XO Experience.
Contact
 XO today at +1-888-80-FLY-XO to start planning your Caribbean getaway.
XO Global LLC is not a direct air carrier and does not operate any aircraft. All flights will be operated by properly licensed US or foreign air carriers. Membership is subject to the terms of the applicable Access Membership Agreement.