Back
Book your New Year's travel now
Dec 13, 2022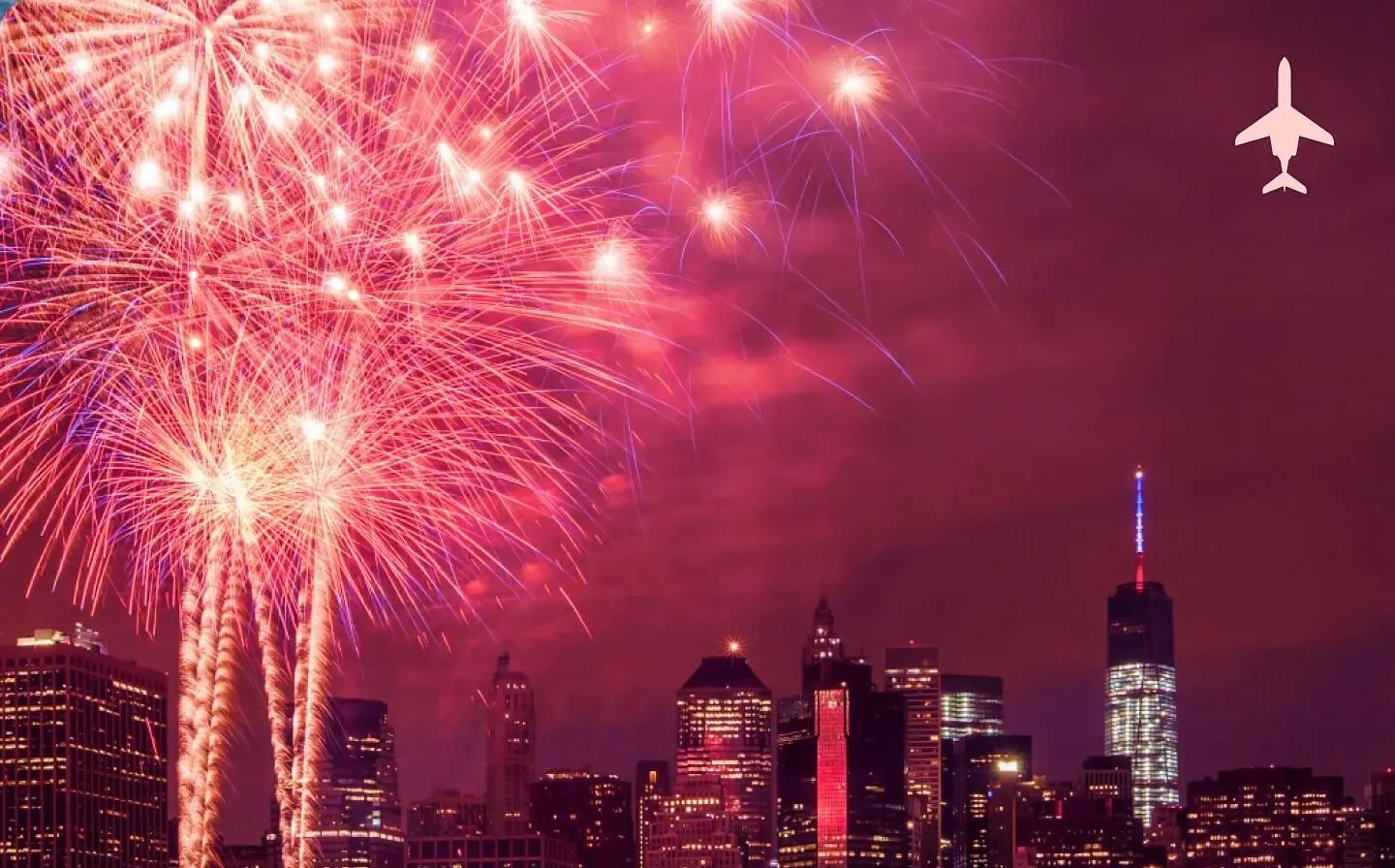 2022 is drawing to a close, which means the biggest celebration of the year is fast approaching. With experience providing access to flights to 187 countries – representing 96% of the world, XO  can provide you access to almost any spot on the globe to welcome 2023 with open arms. And if you're feeling in a particularly festive mood, book several flights and ring in the new year in numerous time zones. 
Head to the New Year's festivities in Dubai and witness an unparalleled fireworks display at the Burj Khalifa. Or board a private charter to Paris and spend the night along the Champs-Elysées, which is gleefully turned over to pedestrians on December 31st. The laser light show over the Arc de Triomphe has to be seen to be believed.
And finally, if you choose to spend New Year's in one of the most iconic locations to shout out the countdown, Times Square in New York, you can book your travel instantly on our mobile app.
Avoid the long lines and crowded cabins that commercial travel brings, and plan your private charter with XO, the most convenient and stress-free way to celebrate the start of the new year.
 
Here's to a prosperous and healthy 2023.
 
To learn more about this post, our Membership Programs, or some of our top flight routes such as New York to Dallas, New York to Bahamas, or New York to Washington DC, please feel free to contact our team:
Schedule A Call With Our US Team
Schedule A Call With Our EU Team
XO Global LLC is not a direct air carrier and does not operate any aircraft. All flights will be operated by properly licensed U.S. or foreign air carriers.  All services are subject to the terms and conditions available at flyxo.com/legal. Fla. Seller of Travel Ref. No. ST42114.