Back
Beware the Growing Trend of Illegal Jet Charters
Sep 17, 2021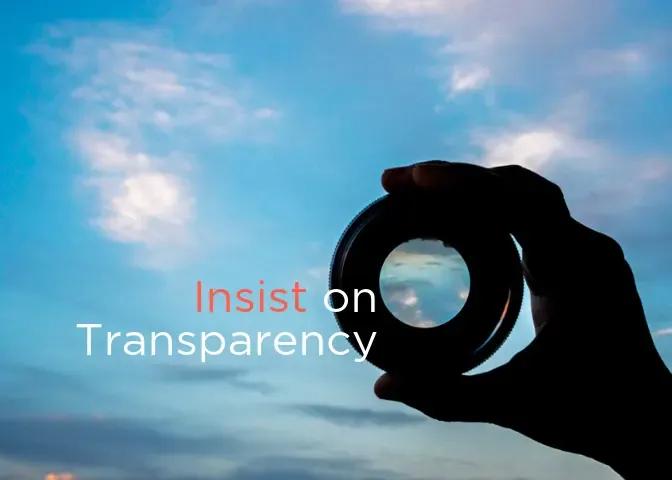 A British private pilot was recently convicted of operating an illegal charter flight, and a flight that was unsafe, following a trial in Manchester, England.
Robert Murgatroyd commenced a flight in a Piper Cherokee from Barton Aerodrome, near Manchester, to the Isle of Barra, Scotland, on Sept. 9, 2017. He had taken payment of about $650 from each of his three passengers, who were bird watchers hoping to see the American Redstart, which had not been observed for 30 years.
According to Business Jet Traveler, "after departure in poor weather from a wet runway at the small general aviation airfield, the aircraft struggled to get airborne and crashed shortly afterward close to a major highway. The pilot suffered a broken nose, and the passengers also suffered minor injuries."
Investigators found that the Cherokee was 426 pounds over the maximum takeoff weight of 2,150 pounds. Murgatroyd was found guilty of 7 counts including reckless endangerment of his passengers and operating an illegal charter.
While this incident happened in the UK, as demand for private aircraft grows, such illegal charters are increasing worldwide, including in the US.
What is An Illegal Private Jet Charter?
Aware of how widespread the problem is becoming, in the US, the FAA is trying to crackdown on illegal jet charter operations.
Sometimes you may here talk of a "gray charter." To be clear there is no "gray area" when it comes to a safe and well-regulated jet charter. It is either legal, or illegal, there is no "in-between." So how exactly does the FAA define an illegal charter?
According to the agency, a charter is considered "illegal" if the aircraft owner, or operator, charters the aircraft without following the strict regulations established by the Federal Aviation Administration under FAR Part 135. Without attaining Part 135 Certification, and being in complete compliance thereof, an aircraft has not been authorized to take on passengers, or cargo, for hire.
Which means if an aircraft owner provides his or her aircraft and/or a crew in exchange for any kind of payment, without obtaining a valid Part 135 certificate of his or her own– or leasing out the aircraft to someone who is an established Part 135 operator – then that flight is completely illegal, even if the pilot holds a valid pilots license.
While there are some aircraft owners who may not be 100% aware of these regulation's, and may innocently take on passengers for hire, not realizing they are creating an illegal air charter, the FAA warns of an increasing number of  illegal jet charter operators who pose as legitimate charter operators, duping charter users with convincing optics, fast talk, and elaborate bogus agreements.
Why would they do this? Simply put, money. It is very costly and time consuming to legally obtain Part 135 certification, and many unscrupulous operators cross the line to make money without going through the expense of operating legitimately. Also, because there currently in the US there are only civil penalties and not criminal ones for flying illegally, the FAA also has limited leverage to stop these flights. There is a push to pass new legislation to combat illegal flying, but it hasn't become a reality yet.
As evidenced by the crash of the small plane illegally operated in the UK, you can certainly be putting your safety at risk flying on an illegal charter. If a jet charterer is being operated illegally, their aircraft are not being subjected to the rigorous safety standards and maintenance requirements that legitimate Part 135 certified aircraft are. Also, without Part 135 certification, such illegal operators cannot legally obtain proper flight insurance for passengers, so if you are hurt in any kind of incident, you are not covered.
How Can I Avoid An Illegal Private Jet Charter?
Transparency is the key to avoiding any kind of illegal private jet charter. You are completely within your rights to ask a potential jet charter operator if they are Part 135 certified, and if they say "yes," you can insist on seeing a copy of their certification. If they make some kind of excuse and cannot provide these documents, there is a good chance they are operating illegally.
The XO Difference at a Glance
Of course, all of XO's Alliance Operators  are Part 135 Certified and 100% in compliance with all FAA regulations. In addition, at XO, we take these requirements even further. Only the operators whose aircraft and pilots meet the private aviation industry's highest safety and security standards make it into our preferred network, and we highly prioritize operators that carry ARGUS Platinum, Wyvern Wingman, and IS-BAO Stage 3 ratings.
At XO, we promise you will experience safe, transparent and stress-free travel every time you fly. We have flown over 200,000 passengers on over 44,000 global flights with a perfect safety record.
Trusted worldwide, XO revolutionizes access to private aviation through our unique membership programs, operational excellence, and cutting-edge technology. Everything we do – such as offering transparent pricing on the XO mobile app, an unparalleled level of service, and fully refundable membership deposits – sets us apart while providing you with an elevated private aviation experience. The XO Experience.
It is truly a revolution in private aviation.
If you would like more information about this post, or any of our programs, please feel free to contact our team at +1-888-80-FLY-XO.
XO may offer a number of programs including whole aircraft charter, for which XO will act solely as your agent in arranging the flight, and Public Charters, for which XO will act as principal in buying and reselling the air transportation. XO does not own or operate any aircraft. All flights are performed by FAA-licensed and DOT-registered air carriers.