Back
Best States to Invest in a Second Home
Sep 17, 2021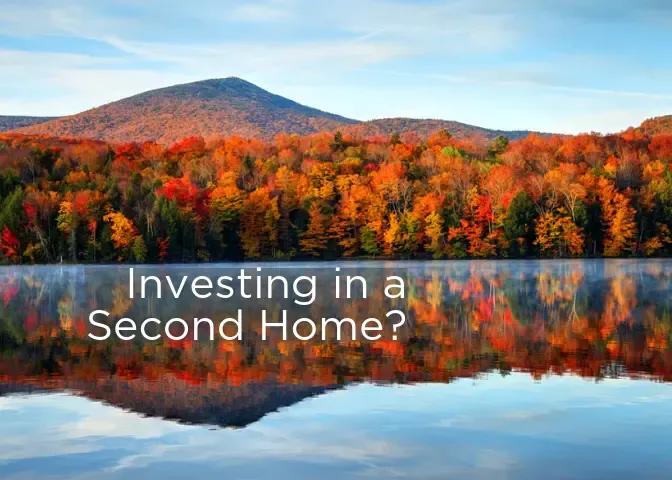 You have an established residence, but you're interested in purchasing a second home. The problem is that you don't know which states offer the best options for memorable living experiences to retreat from your first home. So, consider one of these five states to set up your second residence from the east coast to the west coast.
North Carolina
There are many reasons to turn to North Carolina for your second home. Asheville offers beautiful mountain views, peaceful settings, and unlimited resources for outdoor activities. The historic Biltmore Mansion, access to the Blue Ridge Parkway, and sweet southern hospitality are among some of the many wonders the mountain town has to offer. North Carolina's rich culture, thriving downtown areas, and upscale homes are plentiful, from Wilmington to the Smoky Mountains. So whether you prefer a cabin in the mountains, a condo in the city, or a luxury home along the coast, North Carolina has something for everyone.
Florida
If you're setting your sights on Florida, there are plenty of cities where a second home would provide the tropical atmosphere and beachcomber attitude you seek. On the east coast, consider West Palm Beach and Jupiter as your getaway to paradise, where fine dining and shopping blend perfectly with the city's history, plus you have the Atlantic Ocean nearby. If you prefer Miami, consider upscale living on Fisher Island, Star Island, and Hibiscus Island. Naples defines upscale residing along the Gulf of Mexico on the east coast, but view Davis Island or prestigious Bayshore Boulevard in Tampa for more beachside options. Finally, the Florida Keys were made for you if you prefer a cozy cottage far from the hustle and bustle where you can relax and soak up some rays.
Vermont
Vermont, surprisingly has more to offer than a winter wonderland for ski aficionados. The inexpensive land value makes it a prime contender for those interested in purchasing a second home. Landscapes in the spring are lush and bountiful, and temperate summers make it a perfect place to hike. The unparalleled beauty of fall foliage in New England and the powered slopes for skiing in the winter are the best seasons to spend time in the Green Mountain State. City-wise, a few of the most upscale neighborhoods in Vermont include Burlington, Woodstock, Morrisville, Bellows Falls, and Waterbury if you want to be closer to a community.
Montana
If you're looking for wide-open spaces where you can enjoy the state's beauty without all the traffic and hubbub of the city, Montana is the place to go. The state has some out-of-the-way locations where you can own a second home, enjoy it peacefully, and still have access to numerous activities; at the top of the list for cities in Montana that cater to luxury second-home living. Bigfork tops the list, followed by Hamilton and Whitefish.
California
Palm Springs is an option for those who want to enjoy the west coast attitude and the jet set crowd, unparalleled dining experiences, upscale shopping, and gorgeous luxury homes and villas for a king and queen. When searching for luxury second homes, cruise the neighborhoods around S. Palm Canyon Dr., N. Hermosa Dr., Tamarisk Rd., and E. Tahquitz Canyon Way to get a feel for living the high life.
With XO, you can enjoy luxury travel to your home-away-from-home by sharing the cost of the flight with other travelers. To add another layer of convenience to your travel plans, XO will instantly provide you with a private charter quote if you need to get back home in a pinch. When you're ready to take to the skies, call XO at +1-888-80-FLY-XO or book a trip online in minutes.
XO Global LLC is not a direct air carrier and does not operate any aircraft. All flights will be operated by properly licensed US or foreign air carriers. Membership is subject to the terms of the applicable Access Membership Agreement.