Back
5 Fitness-Friendly Wellness Hotels & Resorts
Sep 17, 2021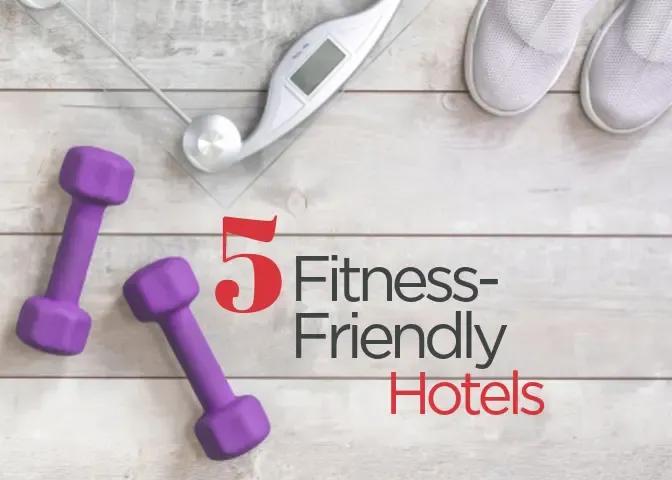 By Katie McElveen
Even for the most devoted of fitness enthusiasts, traveling can wreak havoc on your workout routine: After all, hotel gyms are often small, dark afterthoughts that make the prospect of exercising particularly unappealing.
Some, however, go above and beyond to put wellness at the forefront of your travel experience. We've uncovered five resorts so committed to fitness, their facilities and programs will have you actually looking forward to your on-the-road workout.
JW Marriott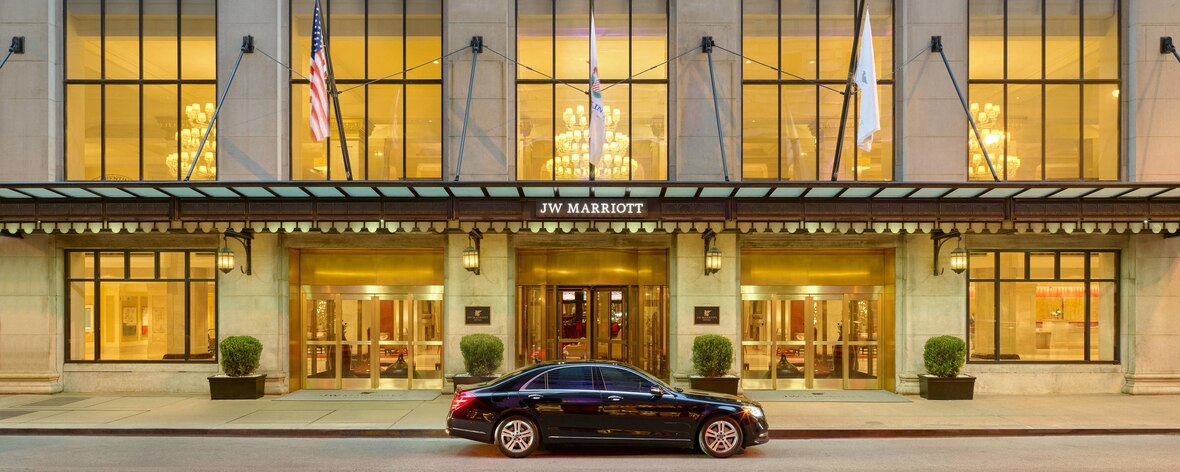 Chicago, Illinois
There's a lot more to the massive fitness facility at the Spa at JW Chicago than the cardio and strength training equipment, whirlpool, and swimming pool. For starters, the hotel offers a remarkable array of fitness classes including power kickboxing, cardio kickboxing, restorative yoga, functional strength, ropes and bells, bodyweight strength, HIIT, and Pilates. A new addition to the lineup is JOGA, or yoga for jocks, an athletic type of yoga that uses specific postures and breathing techniques to help improve recovery, maintain a calm mind, and find balance between strength and flexibility. Even better, classes are overseen by Jason Raynor, one of just 50 Nike Master Trainers in the world, as well as an elite team of personal instructors known as the JW Fit Squad.
Carillon Hotel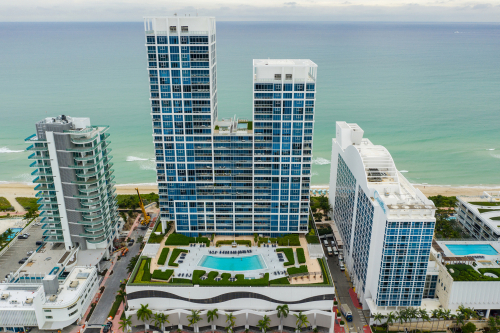 Miami, Florida
Whether you want to stick to your routine or try something new, you'll find your sweet spot at this sprawling beachfront resort, where the sheer number of workout options — more than 50 — is enough to leave you breathless. Beyond tried-and-true favorites like Zumba, circuit training, and cycling, you'll find innovative classes for every fitness level and interest. Zen seekers can book gentle meditative stretching and chair Pilates, while cardio addicts can torch calories at pool-based Tabata, beach bootcamp, boxing circuits, and the Gauntlet (which incorporates TRX, battle ropes, and a full obstacle course). There are also six types of yoga, a rock-climbing wall, a series of family classes, and a host of other wellness programs to keep you inspired (think nutrition seminars, acupuncture, and lifestyle coaching).  
Hilton Head Health
Hilton Head, South Carolina
A top-tier fitness program is just one of the things that sets Hilton Head Health apart from other destination wellness resorts. Restorative, challenging, and holistic, it feeds every part of your body and doesn't assume you're a workout wimp. Another unique feature is the number of classes created to deal with specific issues, such as a yoga class to help reverse osteoporosis, a low-impact, pool-based cardio circuit, and the aptly named Butts & Guts. Healthy dining options and a plethora of Living Well programs complete the circle and add up to a resort that's as demanding to your mind as it is to your body (in the best way). Set amid the island's legendary beaches and golf courses, Hilton Head Health turns a post-holiday detox (or a fall pre-tox) into a luxury vacation complete with spa treatments and sunset cruises.
Montage Deer Valley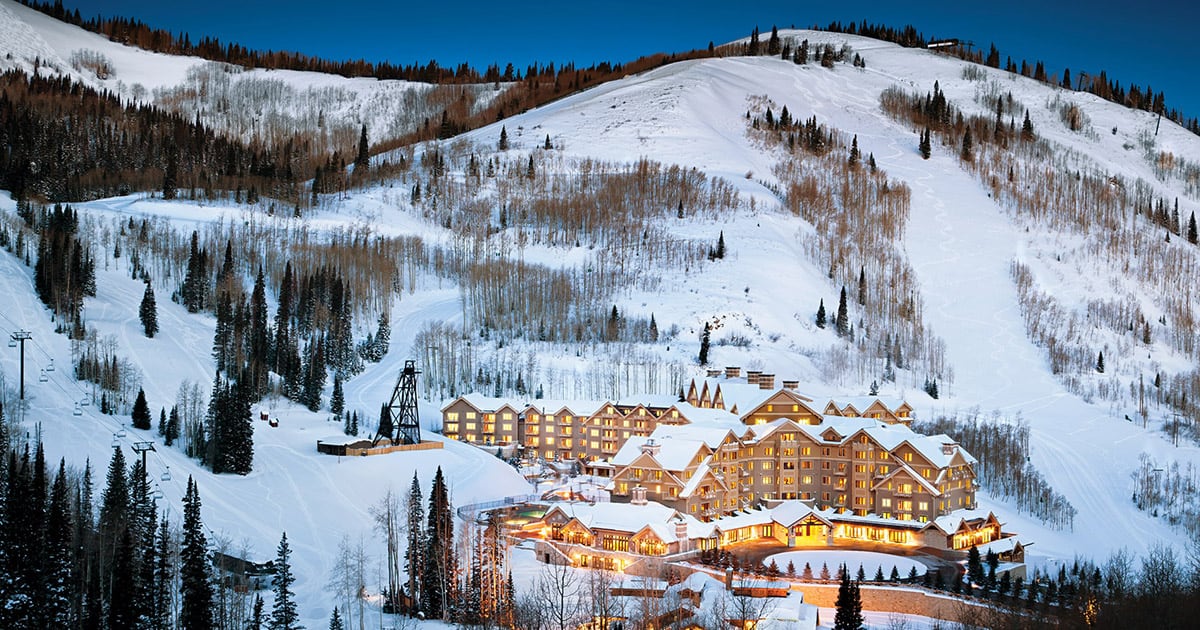 Deer Valley, Utah
Prefer to exercise outside? At Montage Deer Valley, you can take your al-fresco workout to new heights with the resort's Expeditions excursions to one of Utah's national parks or Yellowstone in Wyoming.  Each journey begins at Montage Deer Valley, where you'll be driven to the Salt Lake City airport for a private flight to your destination. Once you've arrived, dedicated guides will escort you to the activity of your choice, such as mountain biking through the buttes and dramatic rock formations of Canyonlands National Park, hiking (or cycling) through Zion's slot canyons and waterfalls, or exploring Bryce Canyon's ancient sandstone cliffs, Yellowstone's wildlife-filled forests, or Arches National Park's famed Delicate Arch. Each trip includes air and ground transport, expert guides, bike rentals, and meals.
Woodlark Hotel
Portland, Oregon
When you're looking for a hotel gym that offers the motivation of a class but without the crowd or schedule commitment, consider the Woodlark, where tech-savvy partnerships give you the benefits of both. The fitness center is equipped with MIRROR, an interactive one-way workout mirror that creates a fully immersive, real-time fitness experience complete with personal shout-outs, as well as Peloton bikes that easily sync to studio classes at Peloton New York. Traditional cardio equipment is equipped with Bluetooth, and the hotel's wellness app can create an integrated workout program utilizing the equipment if you'd like. Or, if you prefer to work out in your room, request a free Well+Fit kit, which includes a Manduka yoga mat, a set of barre3 bands, weights, and a signature core ball, and an iPad preloaded with top-of-the-line fitness videos from barre3 and other fitness providers. There are also free outdoor bikes to use during your stay and regularly scheduled pop-ups with local fitness studios.
If you would like more information about this post, or any of our Membership Programs, please feel free to contact our team:
Schedule A Call With Our US Team
Schedule A Call With Our EU Team
Schedule A Call With Our MENA Team
XO is a foreign air charter broker. It is not a direct air carrier and does not operate any aircraft. All flights will be operated by properly licensed air carriers or foreign air carriers. All services are subject to the terms and conditions available at flyxo.com/legal. Fla. Seller of Travel Ref. No. ST42114