Back
4 Companies That Have Changed the Face of Travel
Sep 17, 2021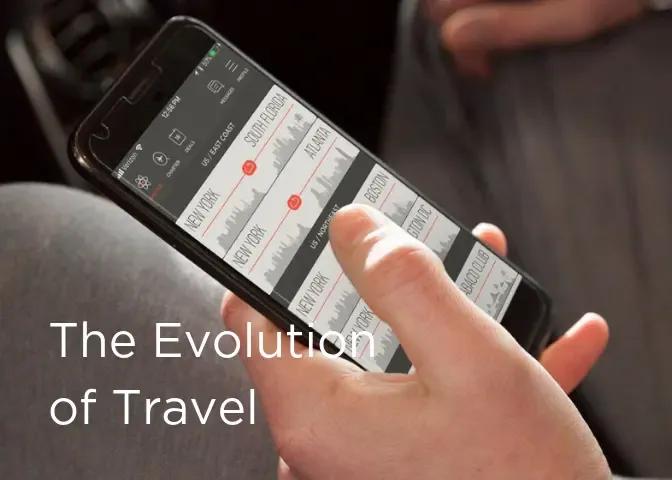 Travel, whether by land or sky, has long been controlled by the transportation sector and the hospitality industry. But with the rise of the sharing economy, new companies have emerged to shake up the world of travel and give more control back to travelers. From ridesharing services to homestays, here are four companies that have completely changed the face of travel in recent years.
1. Uber
When it comes to companies that have changed travel, one of the first names to come to mind is Uber. Over 10 years ago, if you needed to get anywhere by car but couldn't drive yourself, your only choice was to hail a taxi. Uber has since shaken up the taxi industry with its ridesharing model.
Today, instead of relying on cabs, travelers can share rides with local drivers and other passengers to wherever they need to go. In the 10 years since its foundation, Uber has completely changed the face of urban travel.
2. Lime
While companies like Uber are changing traveling by car, companies like Lime are changing short-distance travel with electric scooter sharing.
For trips that are too far to walk and too short to drive, renting an e-scooter is becoming a convenient middle ground in large cities like Los Angeles and San Francisco. Founded on the idea of micromobility, this niche industry is changing urban travel by helping to reduce carbon emissions and our dependency on automobiles.
3. Airbnb
Travel isn't just about the journey. You still need a place to stay once you reach your destination. Large establishments like hotels used to be the only lodging options available, but Airbnb has disrupted the hospitality industry with homestays.
Now local homeowners can list their rooms, apartments, or houses for short-term rentals to tourists, making stays in expensive hotel rooms less of a necessity and more of a luxury.
4. XO
Jet travel has always been notoriously expensive, but through companies like XO, private air travel is becoming more accessible.
XO allows travelers to book seats on shared or private flights to destinations across the globe for a fraction of the traditional price. A private jet membership with exclusive benefits is also available for frequent flyers. Known as the "Uber of private jets," XO is disrupting the private aviation space that private airline companies have controlled for years!
Travel has greatly evolved thanks to the sharing economy, with new companies constantly emerging to revolutionize transportation and hospitality. Though we can't be sure how travel will continue to change in the years to come, one thing is certain: there's never been a more exciting time to be a traveler!
To book a private jet charter quickly or to purchase a seat on a private jet, download the XO app or make reservations on www.flyxo.com.
XO may offer a number of programs, including whole aircraft charter, for which XO will act solely as your agent in arranging the flight, and Public Charters, for which XO will act as principal in buying and reselling the air transportation. XO does not own or operate any aircraft. All flights are performed by FAA-licensed and DOT-registered air carriers.