Back
2019 Ultimate Father's Day Gift Guide
Sep 17, 2021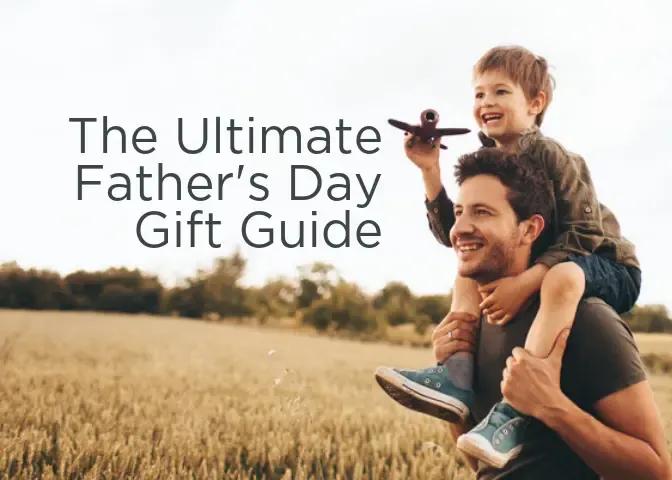 Father's Day is one of those times of year that you don't want to be stuck picking up a tie or bottle of cologne -- or the same old gift that you give your father every year. He's a special guy, and deserves a special gift! He may not get recognized for his contributions all the time, so make 2019 the year that you give him the ultimate Father's Day gift. From private jet membership to the gift of an amazing experience, here is a list of the gifts that he is sure to appreciate.
An Experience He Will Never Forget
Has your special guy ever wanted to fly a plane, try to hang glide, go deep sea fishing or have another type of adventure? Cloud 9 Living lets you choose the ideal experience for the father in your life, and provide him with a gift card so he can customize his experience. Think he would like to go fishing, but he prefers golfing instead? No problem! Experience gifts can be swapped and never expire, so you are providing an experience that he will never forget.
A Statement Timepiece
Luxury watches have long been a symbol of success, so why not provide your father with a timekeeper that will really turn heads? If you're not quite ready to swing for a Rolex, there are still some stunning watches that will show his clients and partners that he means business. TAG Heuer has a range of watches in the several hundred to several thousand dollar range, or you can check out an Omega or the classy Breguet Classique 7147 watch.
XO Membership
Finding a few extra hours in the day is a true gift. When you provide your father with a XO Membership, he will appreciate the option to find private flights or empty legs flights that will help him get in the air quickly and more conveniently than ever before. Each time he is flying for business or when you head out on vacation, he will remember this thoughtful gift from his loving family. XO provides you with all of the benefits of owning a private jet without the overwhelming cost of purchase or maintenance. See how it works online at flyxo.com.
Supercharge His Day
Guys love fast cars, so why not send your father on the ultimate driving experience for Father's Day? Exotics Racing is available in Las Vegas, Los Angeles at in Spring Mountain, Nevada and has provided excitement to more than a quarter million people so far. Your dad will have an opportunity to drive his choice of a Ferrari, Lamborghini, McLaren, Porsche or even become James Bond for a day and drive an Aston Martin. Five laps around the track is a surprisingly affordable gift for the man in your life, and it's definitely a gift he will be talking about for years.
Creating the ultimate Father's Day gift doesn't have to be stressful. Whether you take him down the street to that hot new restaurant you've been wanting to try or hop on a private flight to Vegas to drive a supercar, he is sure to appreciate spending time with his family on this special day. Book your next flight online at flyxo.com and see how much easier it can be to travel with a private jet membership.
XO may offer a number of programs including whole aircraft charter, for which XO will act solely as your agent in arranging the flight, and Public Charters, for which XO will act as principal in buying and reselling the air transportation. XO does not own or operate any aircraft. All flights are performed by FAA-licensed and DOT-registered air carriers.