The Langham Hotels
Chicago, New York, Boston, Pasadena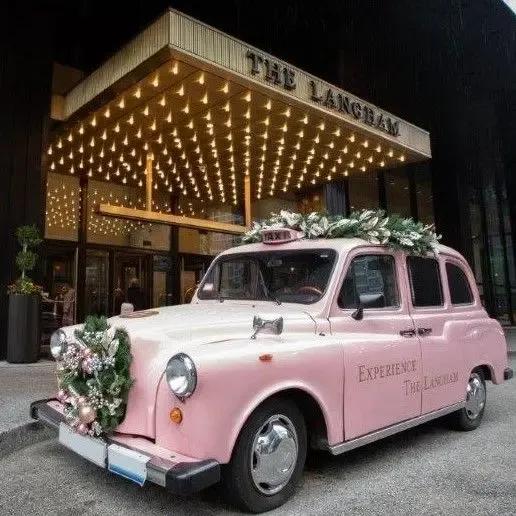 Since first opening its doors in London in 1865, The Langham has been at the forefront of innovative luxury with the finest European design and exceptional service. The Langham Hotels & Resorts is also globally recognized for its contemporary art collections and award-winning culinary expertise. Drawing on the brand's distinctive British heritage, The Langham continues the legacy by delivering exceptional experiences in London, New York, Boston, Chicago, Los Angeles, Sydney, Melbourne, Hong Kong, Shanghai, Shenzhen, Guangzhou, Hefei, Haikou, Ningbo, Haining, Xiamen, and Changsha.
XO Members can receive special benefits when flying through XO and booking a minimum three-night stay at the following Langham locations: 
The Langham, Chicago 
This hotel, housed in a skyscraper designed by renowned architect Mies van der Rohe, provides majestic views of the cityscape, Chicago River, and Lake Michigan. Situated in downtown Chicago, it is minutes from the Loop, Grant Park, Magnificent Mile, Millennium Park, and Navy Pier.
The Langham, New York 
Nestled in Midtown Manhattan, between Bryant Park and the Empire State Building, this hotel is a limestone tower soaring 60 stories into the sky. Discover the sharp metropolitan style that embodies the dynamic spirit of the city.
The Langham, Boston 
Formerly the Federal Reserve Bank of Boston, this Langham hotel offers a unique blend of historic charm and new American classic sophistication. Perfectly situated in the heart of the city, The Langham, Boston is a memorable experience.  
The Langham, Pasadena 
This Langham Hotel is an  iconic landmark in charming Pasadena, just minutes from downtown Los Angeles.
Learn More 
To learn more about The Langham Hotels and XO Member benefits, please speak with your dedicated Aviation Advisor or email memberbenefits@flyxo.com. 
XO Global LLC is not a direct air carrier and does not operate any aircraft. All flights will be operated by properly licensed U.S. or foreign air carriers. Member Benefits are provided by independent contractors, and XO neither supervises nor controls their actions, nor makes any expressed or implied representations as to their suitability. XO arranges Member Benefits only as a convenience for Member, and Member agrees that XO shall not be liable for any negligent or intentional acts or omissions, loss, damage, injury or delay to Member and/or Member's property in connection with such Member Benefits services. XO reserves the right to change, suspend, or terminate any of the Member Benefits at any time. All services are subject to the terms and conditions available at www.flyxo.com/legal, and such additional terms and conditions, including availability and applicable blackout dates, of the Member Benefits provider. Fla. Seller of Travel Ref. No. ST42114.